Casino Blog
10 Highest Reported Gambling Related Domain Sales in History
- August 13, 2014 By Staff Writer -
Together with slots.com, casino.com is the highest gambling domain name sale to date. Selling price for both: $5.5million
The online gambling industry is pretty large so no wonder why gambling related domains are being sold for huge amounts. Popular gambling domains that include key words such as casino, bingo and poker are the ones that have been sold for a lot of money mainly because such domains attract a large number of Internet gamblers.
The following article deals with the top 10 highest reported gambling domain sales in history. Some of the names are sold for seven figures and they are also ranked in the top 10 of all highest reported domain sales. Slots.com is an example of domain being sold for more than five million dollars and it is one of the highest sold domains of all time. Continue reading to find out more about the other big sales.
Note: Have in mind that these are sales of domain names alone and not sales of websites.
Note: The listed domain sales are sales that have been published in the news and media. There could be a lot more sales that have taken place and could have made the list but have been kept private. An example of this is the sale of the domain Poker.com which is believed to have been sold for $27,000,000 in 2007, but there is no clear evidence how the deal was sealed.
10. Poker.de – $957,937  
Date Sold: Jul 2007
New Owner: PartyPoker.com
The sale took a while to complete, but Poker.de was finally sold for whopping $957,937, marking the biggest domain sale of 2007. The domain was auctioned at the DOMAINfest by NICIT.com. Poker.de was bought by online gaming powerhouse PartyPoker.com. As of this writing, Poker.de is a German poker portal that targets poker beginners coming exclusively from Germany.
9. Poker.org – $1,000,000             
Date Sold: Mar 2010
New Owner: PokerCompany.com
National A1 Advertising sold Poker.org domain for $1,000,000 to PokerCompany.com, an affiliate company that works with online casinos, poker rooms and other websites. The company also operates the popular Blackjack.org. Poker.org is an integral part of our growth strategy and will provide great dividends now and into the future," said a spokesperson from PokerCompany.com quoted at Poker News Daily.
8. Bingo.com – $1,100,000                            
Date Sold: Jan 1999
New Owner: Unibet (International) ltd.
Besides casino and poker, bingo is another popular online gambling department so no wonder why the domain name Bingo.com was sold for $1,100,000 in April 2009. The domain was first sold in 1999 by the company Bingo, Inc., but it was paid in full 2009.
The deal included $200,000 cash payment, 500,000 shares of our common stock and an ongoing agreement to pay 4% of the gross revenues each year. The name of the company that currently runs Bingo.com is Unibet (International) ltd. licensed by the Lotteries and Gaming Authority in Malta. More details can be found here.
7. Scores.com – $1,180,000
Date Sold: June 2007
New Owner: VegasInsider.com Inc
The sale of Scores.com was one of the biggest domain name sales in 2007. The purchase took place at Casino Affiliate Convention Amsterdam in June 2007. The silent auction resulted in VegasInsider.com Inc walking away with a new domain name, while Moniker obtained $1.18 million. As it was stated when the news broke, the new owner is one of the global leaders in the sports gaming information industry.
6. Ebet.com – $1,350,000              
Date Sold: Oct 2013
New Owner: Rachel Rueda
Rick Schwartz, also known as the Domain King, registered eBet.com in 1996 for just $100. By 2013 the domain increased in value and he was able to sell it for $1,350,000 to a Filipino owner under the name of Rachel Rueda. As of this wiring, the site is under construction.
5. VIP.com – $1,400,000
Date Sold: Sep 2005
New Owner: Leisure & Gaming PLC
Back in 2005, the British-listed betting site operator Leisure & Gaming PLC acquired the VIP.com domain name for $1.4m. In 2008, the name went into the hands of a private owner. In 2010, the name resurfaced – it was publicly announced that VIP Management Services NV was the company that owned the domain. However, that wasn't the end of the road for this domain name. In October 2013, it was sold again. This time, the brand-new lucky owner was VipShop.com, a publicly-traded site that bought the domain name in a silent auction. VipShop.com is a discount retailer for brands in China.
4. Gambling.com – $2,500,000                   
Date Sold: Apr 2011
New Owner: KAX Media
Registered back in 1997, Gambling.com is another expensive gambling related domain that was sold for $2,500,000 in April 2011. According to Casino City Times, KAX Media is the company that acquired Gambling.com from Media Corp plc. The company is run by a group of online gambling veterans who have redeveloped the site as a safe online gambling harbor where you can play excellent casino, bingo and poker games as well as bet on sports.
3. Casino.co.uk – $4,422,373 (₤3.65m)
Date Sold: 2007
New Owner: Undisclosed
MediaCorp sold the casino.co.uk domain in 2007 to an undisclosed buyer. In fact, the entire transaction was not publicized at all – the news of the sale never reached the news. The domain sale is also a business sale, as the transaction included "related portal asset". Casino.co.uk is the highest .co.uk domain sale so far.
2. Slots.com – $5,500,000                                             
Date Sold: Jun 2010
New Owner: Unclear
Slots.com is made of just five letters. As Tech Crunch points out, that is more than $1 million per each letter. The domain that was originally registered back in 1995 was sold for $5,500,000.00. Slots.com is an online gambling portal where gamblers can play various types of slot games. It's unclear who the buyer is and nobody knows the identity of the seller either. Nevertheless, the seller has enough money to play slot for a long time.
1. Casino.com – $5,500,000                          
Date Sold: Nov 2003
New Owner: Mansion Limited
Casino.com is the biggest reported gambling related domain sale recorded so far along with Slots.com. It was sold in November 2003 for whopping $5,500,000 in total. The new owner is Mansion Limited of Gibraltar, a leading online gaming company with more than ten years' experience in the gambling department. Casino.com is an online casino gambling destination where casino fans can register an account and safely play a great deal of casino games.
The domain Casino.com is also ranked in the top 20 of list of the highest prices paid for domain names in the history as noted in the news and media. According to the list of most expensive domain name sales on Wikipedia that sold for more than $3 million, Casino.com occupies the 15th spot.
Other Notable Sales That Didn't Make the List
The following domains are not part of the top 10, but they are worth mentioning. They are listed according to the name of the domain and date and amount sold.
Casino.de – $625,060 (2008)
Online.casino – $510,000 (2018)
Jackpot.com – $500,000 (2012)
BettingOdds.com – $487,867 (2018)
Blackjack.com- $460,000 (2003)
Casinos.org – $400,000 (2019)
poker.ca – $400,000 (2010)
blackjack.de – $300,000 (2006)
blackjack.org – $298,000 (2007)
winner.com – $225,000 (2008)
apuestas.com (means "bets" in Spanish) – $221,000 (2013)
lottery.net – $220,000 (2008)
slots.ca – $206.906 (2010)
Casino.online – $201,250 (2017)
onlinecasino.co.uk – $165,000 (2009)
horseracing.co.uk – $165,000 (2009)
powerpoker.com – $160,000 (2008)
poker.mobi – $150,000 (2007)
online-casino.de – $144,900 (2012)
EDITOR'S NOTE: The article has last been updated on 27th January, 2020.
YOU MIGHT BE ALSO BE INTERESTED IN THESE:
LATEST NEWS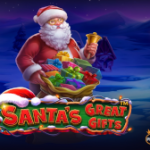 Get Ready for Christmas With Santas Great Gifts by Pragmatic Play [...]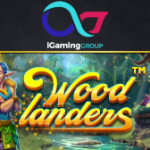 Explore a Fairy Forest in the Woodlanders Slot by Betsoft [...]
NetEnt Launches Superstars Slot With Crossover Characters [...]
POPULAR PAGES VISITED BY OUR READERS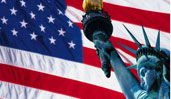 BEST US CASINOS
BACK TO TOP