Gambling News
New Jersey Gambling License Renewal Deadline Approaching
- June 27, 2023 By Riley Wilson -
The gambling industry in New Jersey is on tenterhooks as the renewal of its online license hangs in the balance. The state's original 10-year license, granted back in 2013, is rapidly approaching its expiry, and the industry is keen to see it extended for a further ten. A two-party bill is currently on track to secure the final approval in the Legislature this month (June), but not everyone is in favor of the extension.
Why Are Some People Concerned About Online Gambling In New Jersey?
The main opposition to the renewal comes from groups worried about the financial and social impact on players. They believe that online casinos can contribute to increases in problem levels of gambling, as New Jersey users are drawn in by generous incentives such as bonuses and offers, and that making gambling more accessible is a dangerous thing.
Gambling addiction rates in the U.S. as a whole are certainly not something we should ignore. Opposers of the bill argue that more state intervention and support is required to help tackle the issue. A counter-bill currently moving in the Legislature is arguing for a pilot program to improve and expand the treatment available for people who have turned to crime because of their addiction.
What Does the License Renewal Mean For The Industry?
The latest figures for the gambling industry in New Jersey show that while revenues were up in May by 9.4% on the same period in 2022, revenue from in-person activities was down. This trend towards online gambling is reflected across the country. But if New Jersey were to lose its license, the impact would be significant.
The license, granted in 2013 by then-Gov. Chris Christie, was a huge boost at the time for the casino industry. At the time, the industry experienced recession and was facing a lot of competition from neighboring states. There is a lot of concern that the state would be back to square one if they disallow online gambling.
The History of Online Gambling In New Jersey
The legalization of online casinos in New Jersey was a long-awaited event. The legislation from 2013 allowed for the regulation and taxation of online gambling within the state. That is a major step forward for the gambling industry. It opened up a lucrative new revenue stream as residents were now free to enjoy their favorite casino games from home.
Since then, several online casinos have launched in New Jersey, offering a wide variety of slots, table games, and other types of gambling. These sites are regulated by the New Jersey Division of Gaming Enforcement (DGE), whose remit is to make sure that they're operating fairly and securely. The online casinos are popular with players as they often offer generous bonuses and promotions and mobile options too.
The Risks of Online Gambling
The risks of making online gambling legal include the potential for increased addiction problems, money laundering, and fraud. Problem gambling can lead to financial hardship, mental health issues, and even criminal behavior. Money laundering is a serious crime that involves using illegal funds to purchase goods or services.
Fraudulent activities such as identity theft and credit card fraud can also occur when online gambling becomes legal. Additionally, there are concerns about the lack of regulation in some countries where online gambling is legal, which could lead to exploitation of vulnerable people. Finally, there is the risk of exposure of minors to online gambling if it becomes legal in certain jurisdictions.
What Would Happen If Online Gambling Became Illegal In New Jersey?
Without licence renewal, it would mean that all forms of online gambling activities would face a ban. This could include sports betting, casino games, poker, and other forms of online gaming. It would also mean that any websites or apps offering these services would shut down and their operators prosecuted.
Additionally, banks and other financial institutions could not process payments related to these activities. This could have a significant impact on the industry as a whole, as well as on the millions of people who enjoy playing these games online. Furthermore, it could lead to an increase in illegal gambling activities, which could result in more crime and money laundering.
New Jersey has until November 2023 to adopt the bill to guarantee a further ten years of online operations.
YOU MIGHT BE ALSO BE INTERESTED IN THESE:
LATEST NEWS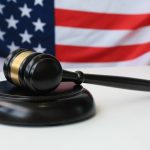 New Jersey Gambling License Renewal Deadline Approaching [...]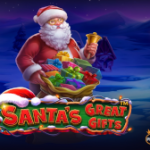 Get Ready for Christmas With Santas Great Gifts by Pragmatic Play [...]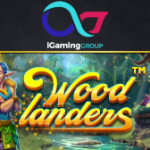 Explore a Fairy Forest in the Woodlanders Slot by Betsoft [...]
POPULAR PAGES VISITED BY OUR READERS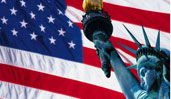 BEST US CASINOS
BACK TO TOP