Casino Blog
5 Biggest Real Life Casino Heists in the World
- June 9, 2014 By Staff Writer -
Casinos are thought to be loaded with money, so it is only natural for robbers to go for their money. The following are the biggest heists known based on the sums stolen. Some of them in fact are quite interesting stories.
#5. Stardust, Las Vegas (1992) – $500,000 (USD)
Sometimes you don't need technology or elaborate plans for robbing a casino. Sometimes a simple 'walk away with a bag full of chips' approach would do the job perfectly. This is exactly what Bill Brennan did in September 1992. He had been working as a cashier in a Las Vegas casino called Stardust.
He made the FBI's list of Most Wanted Criminals by bagging $500,000 from the cashier after which he simply vanished. Twenty and more years have passed since then, and Brennan is still at large and free. No one has reported his appearance so he remains virtually unseen.
Status: Unsolved
#4. Bellagio, Las Vegas (2010) – $1.5 Million (USD)
Anthony Carleo is the man that walked into Bellagio in December 2010 wearing a motorcycle helmet and went away with a bag full of chips worth $1.5 million. The high value chips that he stole had tracking devices, so any kind of cashing out at the casino cashier would be pointless. Then he thought: "What if I try to sell them to someone?" He took a picture of two Bellagio chips worth $25,000 each and emailed the photo titled as Biker Bandit to a potential buyer, and that was the end of his brief adventure.
Status: Solved and Convicted
#3. Ritz Casino, London (2004) – £1.3 Million (GBP)
This one is more like tricking the system into your own advantage using technology. It happened back in 2004 when three people managed to get rich by winning £1.3 million at the Ritz Casino in London in just two days. What they did was they used lasers to scan the roulette wheels. These lasers were integrated into their mobile phones, which were connected to a computer somewhere.
Simple physics were at place here: the lasers scan how fast the roulette wheel is spinning and the figure is used to calculate when it'll stop spinning and on what number the ball will fall. With the help of their accurate predictions they managed to win £1.3 million, which in 2004 was equal to something between $2.2 and $2.4 million. They were arrested but they were never sentenced. The judge that ruled the case decided that there was nothing illegal; they didn't tamper with the mechanism of the wheel so they couldn't be fined even for "destroying" casino property. Instead the judge freed them and they got to walk away with their perfectly legal winnings.
Status: Solved and Not Convicted
#2. Circus Circus, Las Vegas (1993) – $2.5 Million (USD)
You know those heavily armored cars that banks use to deliver cash? Well this heist was done with a car like that. The person behind the heist was actually its driver, a woman called Heather Tallchief. She simply drove away with the car in October 1993, robbing the Circus Circus casino in Las Vegas from $2.5 million.
She served 5 years in jail after turning herself to the police 12 years after, and claimed that her then boyfriend, Roberto Solis, manipulated her into driving away with the armored car and the cash. Roberto Solis remains at large and he took all of the cash leaving her with a newborn baby and about a thousand bucks. Heather is one of the few females that made the Most Wanted List.
Status: Solved and Convicted
#1. Crown Casino, Melbourne (2013) – $32 Million (AUD)
This is the jackpot among casino heists, worth whopping $32 million. It happened in 2013 at the Crown Casino in Melbourne, Australia, the biggest land-based casino there. The person that stole the $32 million used the casino's surveillance system to scam it. He remains unknown.
The plan was the following: he would play a high stakes VIP table while having access to the surveillance system, which was used to zoom into other players' cards. While playing, another person fed him with information through an earpiece.
The casino banned the player after he got away with the money, and the VIP staff responsible for overlooking the players was dismissed. The management still doesn't have a clue if the casino employees were involved too. The casino officials are adamant on catching the player, but they admit that the chances for that are equal to zero.
Status: Unsolved and Not Convicted
YOU MIGHT BE ALSO BE INTERESTED IN THESE:
LATEST NEWS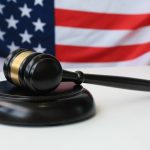 New Jersey Gambling License Renewal Deadline Approaching [...]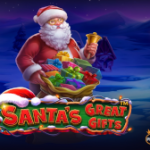 Get Ready for Christmas With Santas Great Gifts by Pragmatic Play [...]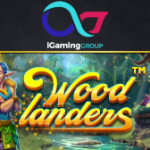 Explore a Fairy Forest in the Woodlanders Slot by Betsoft [...]
POPULAR PAGES VISITED BY OUR READERS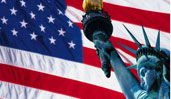 BEST US CASINOS
BACK TO TOP