Casino Blog
8 Really Bizarre Gambling World Records
- February 27, 2015 By Staff Writer -
Players from all over the world love gambling, whether it is in a land or online casino. With many players accessing sites and visiting casinos every day, many World Records have been set. Here, you can read all about the strangest records and learn some details about each one. This information is quite amazing and may just be enough motivation to get even more players into land and online casinos for gambling action and the chance to win thousands, even millions of dollars. For those of you that enjoy tidbits of gambling trivia, check out these following records.
Biggest Gambling Loss
It goes without saying that players often suffer huge losses when they are gambling. In many cases, those that have the largest bankrolls will often have the largest losses as well. One of the largest losses ever suffered in the gambling industry totalled a loss of $164 million in just 5 and a half hours!
This was just part of the losses suffered by Harry Kakavas, who lost $1.5 billion over a period of 14 months. This is an amazing amount of money to lose and unfortunately, many other players worldwide have lost close to this amount simply because they have gambling addictions, like that of Harry Kakavas.
Longest Crap Roll
Craps is an exciting and thrilling game that can be played in land casinos as well as at online casinos. Craps players know that this game is all about luck, but many will not realize that records have been set for having the longest crap roll. This amazing record is held by a player named Patricia DeMauro from the Borgata Hotel and Casino in Atlantic City, where she rolled a stunning 154 straight craps throws which lasted four hours and 18 minutes. This is an amazing feat and is enough to set a World Record. When it comes to being on a lucky streak, there is probably no other gambler in the world that has enjoyed such a run of wins.
Longest Time Dealing Blackjack
Gambling has changed over the years, not only in the way games are played or new games that are offered, but with rules that pertain to dealers as well. Now, when players enter a land based casino, they will notice that the dealers at the Blackjack tables rotate often, usually never staying at the same table for more than 30 minutes. Blackjack dealers are employees, and just like many of us, have a shift to work, which is typically an 8 hour shaft with a series of breaks.
However, one dealer has raised the bar and is obviously the most valued employee after dealing Blackjack for more than 51 hours in a single stretch! The dealer at the Oracle Casino in Bugibba set the World Record for the longest time dealing Blackjack, and he only took a 15 minute break every eight hours!
World's Largest Blackjack Table
Any player that has played at a land based casino will know that most blackjack tables are cramped and offer little elbow room. Seeing as this is one of the most popular games in the casino, there are often groups of tables together, all full of players anxious to win their next hand. With so many people in a small space, one would not be faulted for desiring a larger blackjack table.
A record has been set for the largest physical blackjack table in the world, located at the Vejas Casino in California, US. This fully functioning table is over 2,226 feet in surface area. The strange thing is that the cards and chips used at the table are also plus size, being 10 times larger than the standard chips and cards used in a casino.
Largest Slot Tournament
Slot tournaments always gather much attention and for those that enjoy the action of these events, they know that there is much that can be won. As more players join a tournament, the payouts typically grow, so having a high number is usually desirable. In 2013, Bally and Mohegan Sun Casino in Connecticut set the World Record for offering the largest slot tournament. Over 3000 guests of the casino competed in an event that offered payouts to the top 20 players. The $100,000 prize pool was split with the leading player taking home $50,000 in cash.

Biggest Online Slot Payout
Gambling online can be just as fun and rewarding as playing at land casinos and for slots players, there are many options available. Most online casinos will have hundreds of games that can be enjoyed and these games are known to offer amazing payouts, usually much more than what is won at a land casino. The largest slot payout recorded at an online casino was for $24 million and this was won from a mere $0.25 bet! The win came from a Net Entertainment slot called Mega Fortune, making this lucky winner from Finland an instant millionaire.
Biggest Slot Payout at a Land Casino
Ever wonder what it would be like to hit the largest slots jackpot in the world? One lucky player found out as they took home the Megabucks jackpot from the Excalibur Hotel-Casino in Las Vegas. The win was recorded as the largest in land casino history, awarding the player with over $39 million. The $3 progressive slot has a long history of offering millions to players and more than $425 million was paid out, including this latest World Record holder. The win was enjoyed by a 25 year old player who had played about $100 on the game before claiming this life altering payout.

Largest Poker Tournament Online
Poker tournaments have long been the source of great excitement and huge payouts. For many years, player gathered at land based locations to play in tournaments that offered millions in payouts. As the online gambling industry grew, many of these players turned their attention to playing online and enjoying the tournaments that are offered at great sites like PokerStars.
This leading poker site is proud to be the holder of the World Record for the largest poker tournament hosted, attracting more than 225,000 players. This was the largest tournament ever played and with a $1 buy in, players competed for their chance to win from a $300,000 guaranteed prize pool. The winner raised the final hand to $12 million and took it all, beating the other 225,000 players and collecting a $19 million chip pot, though his tournament winnings were only $25,000.
YOU MIGHT BE ALSO BE INTERESTED IN THESE:
LATEST NEWS
Online Casinos Made a Significant Impact on Portugal's Q2 Results [...]
Pennsylvania Gambling's Revenue Continues Increasing Even Though There's a DOJ Threat on the Horizon [...]
Discover Ancient Riches in New Microgaming's Relic Seekers Slot [...]
POPULAR PAGES VISITED BY OUR READERS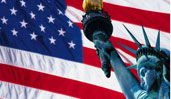 BEST US CASINOS
BACK TO TOP