Casino Blog
8 Really Bizarre Gambling World Records
- February 27, 2015 By Staff Writer -
Players from all over the world love gambling, whether it is in a land-based or online casino. With many players accessing sites and visiting casinos every day, many World Records have been set.
At Casino Directory, you can read all about the strangest records and learn some details about each one.
This information is quite amazing and may just be enough motivation to get even more players into land and online casinos. If you are up for some gambling action and a chance to win thousands, even millions of dollars, read on.
On this website, we list out the strangest casino outcomes the world has ever seen. For those of you that enjoy titbits of gambling trivia, check out these following records.
Biggest Gambling Loss
It goes without saying that players often suffer huge losses when they are gambling. In many cases, those that have the largest bankrolls will often have the largest losses as well. One of the largest losses ever suffered in the gambling industry totalled a loss of $164 million in just 5 and a half hours!
This was just part of the losses suffered by Harry Kakavas, who lost $1.5 billion over a period of 14 months. This is an amazing amount of money to lose and unfortunately, many other players worldwide have lost close to this amount simply because they have gambling addictions, like that of Harry Kakavas.
Longest Crap Roll
Craps is an exciting and thrilling game that can be played in land casinos as well as at online casinos. Craps players know that this game is all about luck, but many will not realize that records have been set for having the longest crap roll. This amazing record is held by a player named Patricia DeMauro from the Borgata Hotel and Casino in Atlantic City, where she rolled a stunning 154 straight craps throws which lasted four hours and 18 minutes. This is an amazing feat and is enough to set a World Record. When it comes to being on a lucky streak, there is probably no other gambler in the world that has enjoyed such a run of wins.
Longest Time Dealing Blackjack
Gambling has changed over the years, not only in the way games are played or new games that are offered, but with rules that pertain to dealers as well. Now, when players enter a land based casino, they will notice that the dealers at the Blackjack tables rotate often, usually never staying at the same table for more than 30 minutes. Blackjack dealers are employees, and just like many of us, have a shift to work, which is typically an 8 hour shaft with a series of breaks.
However, one dealer has raised the bar and is obviously the most valued employee after dealing Blackjack for more than 51 hours in a single stretch! The dealer at the Oracle Casino in Bugibba set the World Record for the longest time dealing Blackjack, and he only took a 15 minute break every eight hours!
World's Largest Blackjack Table
Any player that has played at a land based casino will know that most blackjack tables are cramped and offer little elbow room. Seeing as this is one of the most popular games in the casino, there are often groups of tables together, all full of players anxious to win their next hand. With so many people in a small space, one would not be faulted for desiring a larger blackjack table.
A record has been set for the largest physical blackjack table in the world, located at the Vejas Casino in California, US. This fully functioning table is over 2,226 feet in surface area. The strange thing is that the cards and chips used at the table are also plus size, being 10 times larger than the standard chips and cards used in a casino.
Largest Slot Tournament
Slot tournaments always gather much attention and for those that enjoy the action of these events, they know that there is much that can be won. As more players join a tournament, the payouts typically grow, so having a high number is usually desirable. In 2013, Bally and Mohegan Sun Casino in Connecticut set the World Record for offering the largest slot tournament. Over 3000 guests of the casino competed in an event that offered payouts to the top 20 players. The $100,000 prize pool was split with the leading player taking home $50,000 in cash.
World's Largest Online Gambling Payout
On 1st June 2018, Christina, a cleaner from Berlin, Germany, overtook the first position in the Guinness Book of Records. The 36-year-old German lady won the EuroJackpot worth millions of Euros. The extreme payout took place at Lottoland Limited Casino Gibraltar. The sum totalled a whopping €90,000,000. This is now the Guinness World Record for the largest online gambling payout.
Our previous champion was a lucky Fin who played NetEnt's Mega Fortune on January 20, 2013. He hit a jackpot worth of $24 million (€17,861,800). And how much did he deposit? Almost nought. The fortuitous Finnish person placed a bet of only 25 cents. This was far from the only time that Stockholm-listed NetEnt paid out a massive sum. Amazing payouts kept coming. In March 2019, the famed progressive jackpot slot Mega Fortune Dreams paid out over €4.3 million! The renowned slot provider seems to continue with the successful streak.
Biggest Slot Payout at a Land Casino
Ever wonder what it would be like to hit the largest slots jackpot in the world? One lucky player found out as they took home the Megabucks jackpot from the Excalibur Hotel-Casino in Las Vegas. The win was recorded as the largest in land casino history, awarding the player with over $39 million. The $3 progressive slot has a long history of offering millions to players and more than $425 million was paid out, including this latest World Record holder. The win was enjoyed by a 25 year old player who had played about $100 on the game before claiming this life altering payout.
Largest Poker Tournament Online
Poker tournaments have long been the source of great excitement and huge payouts. For many years, player gathered at land based locations to play in tournaments that offered millions in payouts. As the online gambling industry grew, many of these players turned their attention to playing online and enjoying the tournaments that are offered at great sites like PokerStars.
This leading poker site is proud to be the holder of the World Record for the largest poker tournament hosted, attracting more than 225,000 players. This was the largest tournament ever played and with a $1 buy in, players competed for their chance to win from a $300,000 guaranteed prize pool. The winner raised the final hand to $12 million and took it all, beating the other 225,000 players and collecting a $19 million chip pot, though his tournament winnings were only $25,000.
Honourable Mentions: The Terrific Trio
We could not help ourselves and not extend the list a bit further.
Gambling is such a prolific and entertaining hobby, that new, strange and impressive records keep popping every day. What follows is our list of three honorable mentions that we simply had to add on the list. Here come the three cherries on top of this record-breaking cake!
Geeks Beat Vegas
Massachusetts Institute of Technology (MIT) boasts some of the most intelligent students in the world.Proving that school knowledge indeed prepares for us life, the members of the MIT Blackjack team won millions over the years.
Resourceful by nature, the players used mostly card counting, a strategy disclosing whether upcoming cards are high or low. According to Mike Aponte, the leader of the Blackjack team, they also utilized card steering and shuffle tracking. Thanks to the techniques, the players managed to link a string of successive wins one too many times. In such conditions, once the casino's pit boss notices something might be wrong, players risk getting eighty-sixed.
What the MIT nerds did is play as a team. A couple of team members counted cards and then signalled the counts to a third member. Another role of the counting members was to distract the croupiers with huge bets of their own. As a result, the pit boss would neglect the third player's enormous wins.
The MIT Blackjack team have even had movies and TV shows made and books written about them!
Betting on the Moon
Some days more than others we really wish we had a time machine. History books help us record the events of the past. Some of them could have really been predicted.
In 1961, US President John F. Kennedy challenged NASA to go to the Moon. Kennedy was convinced that would happen before long. A patriot at heart and a devoted gambler, David Threlfall believed the words of his president. In 1964, Threlfall wrote a letter to distinguished British gambling company William Hill. He asked for the odds that a man would walk on the Moon within seven years. William Hill reps offered Threlfall stupefying odds – 1,000:1.
Threlfall placed a £10 bet.
The wager went as follows: " . . . a man, woman, or child from any nation on Earth being on the Moon or any other planet, star, or heavenly body of comparable distance from the Earth before January 1971."
In a rather unexpected and odd turn of events, offers rolled in to buy Threlfall's ticket for a fraction of the payoff. However, the then 26-year-old refused to sell it early.
Humans landed on the Moon on 20 July 1969. David Threlfall was hosted in a TV show watch the live stream as he was rewarded a £10,000 check.
Tallest Free-Standing House of Cards
Commitment goes a long way. That is likely what was on the mind of Bryan Berg, who holds the record for the tallest house of cards. The American architect marked history in 1992 and has been the record-holder since. At the time, he was only 18, and his card tower was 4.4 meters tall. He was commissioned to break his own record 10 times. In October 2010, Berg did it and made the tallest free-standing house of cards. It is 7.86 meters tall.
Berg used no glue and no tricks. In 2019, he is known as the "Cardstacker". You could guess why. He has been on multiple TV channels and shows like CNN, Good Morning America and The Today Show. Additionally, he made a guest appearance in the video for "Time Won't Let Me Go" by The Bravery. Numerous newspapers and publications have written about him. Bryan Berg is a living card legend.
Editor's Note: This article was last updated on 27th January, 2020.
YOU MIGHT BE ALSO BE INTERESTED IN THESE:
LATEST NEWS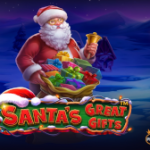 Get Ready for Christmas With Santas Great Gifts by Pragmatic Play [...]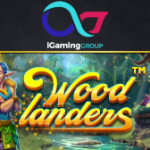 Explore a Fairy Forest in the Woodlanders Slot by Betsoft [...]
NetEnt Launches Superstars Slot With Crossover Characters [...]
POPULAR PAGES VISITED BY OUR READERS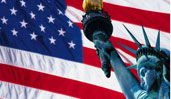 BEST US CASINOS
BACK TO TOP