Casino Blog
Advantages of Playing Mobile Casino Games
- June 14, 2017 By Riley Wilson -
More and more people are finding themselves playing mobile casino games than ever before and, as technology has improved, it is getting easier for people to do so. You don't even have to be in a casino to get your gaming fix and, as long as you have a mobile or tablet, you can play almost anywhere in the world. It is starting to be the norm now to play games on the go because of improved networks, gaming companies focusing more on their mobile versions of the site, and better phones that can handle the requirements needed to play them.
There are many different advantages when playing mobile casino games. Firstly, players have a wide range of games to choose from on their phone and most of the time there will be titles that you may not find in a land-based casino. It's now a time where, actually, there is more choice on a device than in a real casino environment.
It's fair to say that convenience is a big advantage as all you need to play online games is the internet, in which most places offer it for free, and also a mobile phone or tablet. A lot of phone networks now come with a lot of data available which means you can play mobile games in a lot of day-to-day environments.
A lot of casinos offer great welcome bonuses for players who sign up using their mobile phone or tablet and most people will use this method especially in order to take advantage of the deal. A real-life casino rarely gives people these offers, and even though most of them come with huge wagering requirements, it is still good practice to get used to how the games are played on that particular site.
Another advantage of playing mobile casino games is the fact that you can remain anonymous whilst you earn money. Yes, you will have your username and profile picture displayed but the chances of someone recognising you are very slim which enables you to go about quietly making money with only the casino knowing who you really are.
You will probably find that you spend less money whilst playing games on your phone when compared to a real casino. This is due to the fact you don't have any travel costs, entry costs, and you don't have to spend any money on drinks or food. All you have to do is set yourself a limit and you know that's all you'll be spending whilst you are playing the games.
There will be times when you are in a real casino when you can't manage to get on your favourite game because there are no seats available and the venue is too busy. However, another advantage with mobile casinos is that you don't ever need to queue for any games and there are never any limits as to how many players can access the casino at one time.
Quite importantly, your game history will always be recorded when playing mobile casinos. This means you will be able to keep track of how much money you are actually spending and you will also be able to recognise any patterns of gameplay that may enable you to create your very own winning strategy.
It's evident there are plenty of advantages when using mobile casinos and the fact that they are always improving means more and more people will choose to play using this method. It doesn't mean to say that real casinos are disadvantageous, because they are not, but it seems people like having the choice between real and virtual, and long let that continue.
YOU MIGHT BE ALSO BE INTERESTED IN THESE:
LATEST NEWS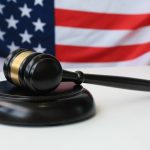 New Jersey Gambling License Renewal Deadline Approaching [...]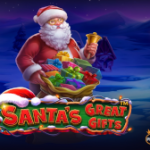 Get Ready for Christmas With Santas Great Gifts by Pragmatic Play [...]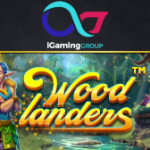 Explore a Fairy Forest in the Woodlanders Slot by Betsoft [...]
POPULAR PAGES VISITED BY OUR READERS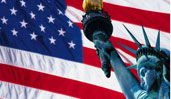 BEST US CASINOS
BACK TO TOP