Casino Blog
Baccarat Myths and Superstitions
- July 18, 2017 By Riley Wilson -
Since it was first played in the late 15th century, Baccarat was considered to be a highly sophisticated game and a privilege of rich and famous. Just look at the games James Bond has played on just about any of his adventures! Has he been chasing four-of-a-kind and Royal Flushes, or drawing for 21? No! Ok, he did play Texas Hold'em in the very latest adaption of Casino Royal, but that was an exception rather than a rule (check out the 1967 version of the same movie, and also Dr. No, Thunderball, Goldeneye, and On Her Majesty's Secret Service).
Anyhow, we can't all be James Bond, but luckily online gaming has made Baccarat available to just about anybody on this planet. As its popularity consequently increased, with it came myths and superstitions related to this classy game. Let's try to debunk some of them and make sure they have zero negative impact on your gameplay.
Myth #1: You can win at Baccarat by following patterns
It's not an uncommon practice that Punto Banco players record the results according to traditional patterns such as "bead road", "big road", "big eye road", "small road" and "cockroach road". They then use the layout to guess what the result of next coup might be. Let's make it clear: Baccarat is a game of chance and not skill, and it is totally impossible to impact your winning chances by exploring previous outcomes. The fact that record cards are still used in casinos across the world simply means they're part of Baccarat tradition.
Myth #2: You can win at Baccarat by following strategies and systems
Many players tend to think that since strategies can be used to improve one's chances in Blackjack and Poker, the same can be done when playing Baccarat. There is one fundamental difference between these games: there is an element of skill involved in both Blackjack and Poker games. As already mentioned, hand outcomes in Baccarat are purely random and you've got zero influence. The decision whether to stand or draw is determined by the rules, and the only thing you get to decides is whether to bet on the Player, Banker or Tie, and how much.
When it comes to the latter, several doubtful systems come into play, one of which is the Martingale System. It basically instructs you to double your bet each time you lose, and decrease it when you win. While it's true that the system  is on built on solid mathematics, it can only work at a table with no max betting limits (or very high limits). Finding such a able is no easy task, and unless you also have unlimited bankroll, you might get shocked when suddenly realizing that your €10 bets have quickly upgraded to thousands per hand.
Myth #3: You can't make money playing Baccarat
Not sure where this one comes from, probably from disgruntled players who may have thought that if James Bond could do it, they can too. Seriously, we're all aware of the house edge and know that in the long run, there's only one winner – the aforementioned house. However, when it comes to games of chance, Baccarat is one where casino has the lowest advantage. More specifically, the house holds about 1% advantage over the player and this makes Baccarat more profitable than most of other casino games.
Myth #4: Online Baccarat Games Are Rigged
If you believe online Baccarat is rigged, chances are you don't think any of online casino games are played fair and square. The fact is, there is a little something called Random Number Generator and it's a must-have for any gaming site with a valid operating license. Ok, there'll be some bad apples once in a decade, but they always get caught and dealt with. Vast majority of online casinos uses an RNG which is monitored and tested on a continuous basis by independent third party organizations which would never, ever, mess with their findings.
Myth #5: Lucky Charms Can Influence the Outcome
This one is not exclusive to Baccarat but applies equally to just about any casino game. Having made sure to wear your lucky pants and with a  rabbit's foot safely tucked into your pocket,  it's almost guaranteed lady luck will be on your side – right? Some of you will laugh, others will give us a scornful look, but make no mistake: there are millions of players out there who'll swear lucky charms actually work. They don't. If wearing "unlucky" pair of undies  makes you uncomfortable, go ahead, put on the lucky ones. Just don't get too bummed if they don't deliver.
YOU MIGHT BE ALSO BE INTERESTED IN THESE:
LATEST NEWS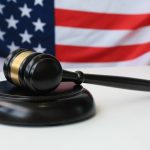 New Jersey Gambling License Renewal Deadline Approaching [...]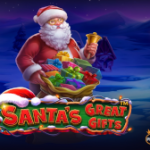 Get Ready for Christmas With Santas Great Gifts by Pragmatic Play [...]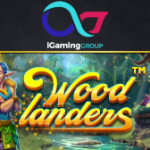 Explore a Fairy Forest in the Woodlanders Slot by Betsoft [...]
POPULAR PAGES VISITED BY OUR READERS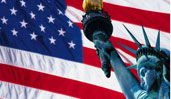 BEST US CASINOS
BACK TO TOP