Casino Blog
Baccarat Side Bets Explained
- January 27, 2018 By Riley Wilson -
Baccarat is a card game with simplest of rules and fewer variations than massively popular Blackjack and Poker. You'll find many which offer the usual Player / Banker / Tie bet and nothing else, though several live dealer game developers have included additional options in order to spice things up. Baccarat side bets function independently of the main game and will pay independently of the result of your primary hand.
Baccarat Side Bet: Pairs
This simple and straightforward option offers you to bet that the first two Banker or Player cards will form a pair. Perfect Pairs bet pays 25:1 when the pair happens to be in same suit. Banker Pair and Player Pair side bets pay 11:1 when pairs are formed by cards of different suits, and Any Pair will pay 5:1 when either of the two hands reveals a pair. This is the most frequently featured side bet in Live Baccarat games, and the one delivered by Evolution Gaming has the potential to cash out as much as 250:1 for perfect pairs found in both Banker and Player hands.
Baccarat Side Bet: Big / Small
Big / Small side bet enables one to bet on the total number of cards between the Banker and the Player. Small Bet wins 1.5:1 when the number of cards on the table equals 4, while Big Bet delivers 0.54:1 when a round is played with either 5 or 6 cards in total. Live Baccarat by Extreme, Playtech and Ezugi all feature Big / Small side bets.
Baccarat Side Bet: Dragon Bonus
Dragon Bonus is paid based on the difference of points between the two hands, and payouts will accordingly range from 1:1 for a natural win or a non-natural one with 4-point difference, to 30:1 for a win by 9 points. Player Bonus and Banker Bonus are side bets offered in Live Baccarat developed by Evolution Gaming.
Baccarat Side Bet: Sum Bonus
The Sum Bonus bet wins if the total value of Banker and Player hands is either below 5 or above 14, with several different combinations offering different payouts. If the total equals 18 and there are two or more 8's involved, you'll cash out 50:1. If the same total is made with only one 8, you'll be paid 12:1, and with no 8's, 5:1. A total under 5 pays 2:1, and the one above 14 delivers even money. Sum Bonus side bet can be found in Live Baccarat by BetConstruct.
Baccarat Side Bet: Tie Bonus
So you bet on a Tie and miss by one. Bummer, right? That's where Tie Bonus Bet comes in and pays even money. If the round does end in a Tie, there are additional odds dependent on the number of cards dealt and the value of the tie. Six cards tying at 7, 8 or 9 pay 10:1, 20:1 and 25:1 respectively. Five cards tying at 3 will cash out as much as 50:1. Once again, BetConstruct is the one offering this rare treat.
Baccarat Side Bet: Super 6
Extreme Live Gaming features Super 6 Live Baccarat which, in addition to standard payouts, offers two special ones – the Banker scoring other than 6 (pays 1:1) and landing a total of 6 (pays 0.5:1). Attached comes the Super 6 wager with which to bet that the Banker's hand will equal 6, and in case you're successful, it will pay 12:1.
Baccarat Side Bet: Egalite Extra Bonus
Egalite Extra Bonus is a side bet on the individual Tie value and you can place more than one at the same time. The round needs to end in a Tie for this bet to win, and it will then pay generously depending on the chosen total – starting with 80:1 for a nine, up to 150:1 for a zero. This side bet is, as far as we know, exclusive to Playtech, and it can be made even if you don't place a bet on the main hand.
Baccarat Side Bet: Progressive
As the name indicates, this is a side bet with a progressive reward attached. Playtech's Baccarat, for example, awards 10:1, 15:1, 20:1 and 25:1 for a natural 6, 7, 8 and 9 respectively. Should both Player and Banker reveal an Ace with an 8, you'll get paid 1,000:1, and in case those two cards are suited, the bet will deliver a staggering payout of 10,000x your wager. Progressive jackpot will be paid if both Player and Banker reveal Ace and 8 all of the same suit.
YOU MIGHT BE ALSO BE INTERESTED IN THESE:
LATEST NEWS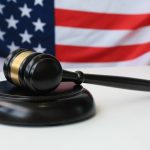 New Jersey Gambling License Renewal Deadline Approaching [...]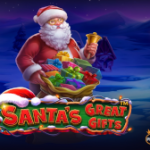 Get Ready for Christmas With Santas Great Gifts by Pragmatic Play [...]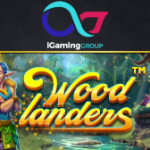 Explore a Fairy Forest in the Woodlanders Slot by Betsoft [...]
POPULAR PAGES VISITED BY OUR READERS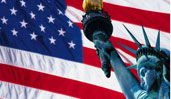 BEST US CASINOS
BACK TO TOP