Casino Blog
Best Casino Movies and What You Can Learn From Them
- February 12, 2018 By Riley Wilson -
When you are a gambler yourself, watching a movie that places a casino in the centre of attention and focuses on the lifestyle of casino dwellers is bound to inspire some self-reflection and even teach a few lessons along the way. Apart from being an entertaining pastime, storyline placed against a casino background will often accurately (even mercilessly at times) depict the entire gambling machinery, without sparing the viewer's feelings.
As harsh as they may seem, casino inspired movies can be an excellent rulebook on the Do's and Don't of gambling, reminding us on what we would rather forget – discipline, control and self-improvement, the three principles that are imperative for those who enjoy gambling, professional or otherwise.
1. The Gambler (1974)
What is it about?
The movie portrays a moral demise of a professor with a gambling problem, who, after suffering a substantial loss, borrows money from his mother and girlfriend. Things really take a turn for the worse when he associates himself with loan sharks.
What has the movie taught us?
Budget management. Think about this movie whenever you are tempted to go over your budget and become a high roller on an average income. Even though the main movie character, Axel, is an extremely disturbed and complex person who clearly gets his kicks from extremely dangerous, adrenaline-infused situations, straining your budget is everything but amusing. Gambling should be profitable and fun – not dangerous and addictive.
2. Casino Royale
What is it about? 
Plain and simple, Casino Royale is about James Bond, but it is not often that this character is overshadowed by somebody or something else and the lavish casino decadence threatens to marginalize Mr Bond. Still, Craig's magnetic screen presence is strong enough to withstand the casino's blinding glamour and the two fuse together in a perfect blend of luxury, elegance, dangerous allure and sophistication.
What has the movie taught us?
If anything, Casino Royale will inspire you to maintain your composure, remain cool-headed in a potentially dangerous situation and go back to the gambling table in style. So, if you find yourself on a brink on losing more than anticipated or revealing your hand way too soon, just think about what Mr Bond would do and try to imitate. After surviving a poisoning attempt, 007 manages to grab a hold of himself and to destroy Le Chiffre in that last poker round. Chances are that you will not have to deal with any of this, so you will have even less of an excuse not to honour the casino etiquette and remain civilized. Also, keep your stakes on a lower side.
3. 21
What is it about?
21 is based on a true story and centres on a tech student who joins a group of card counting blackjack players in order to pay his scholarship. The protagonist will soon discover a darker side of gambling but ultimately, he finds redemption in setting things right.
What has the movie taught us?
The importance of working on your skills and perfecting your strategy. Although this may not be the moral of the story, it is clear how taking a strategic approach to your gameplay will make all the difference. If you're going to do something, you may as well do it right. Blackjack is a particularly fertile soil for advancing your skills and every moment you invest into understanding even the basic strategy will pay off.
Honourable mention – Casino
What is it about?
A bitter rivalry between two friends and their claim to the throne of gambling empire. Probably one of the greatest casino movies ever made.
What has the movie taught us?
Everything! Most of all, not to trust anybody except our own instincts, a crucial skill for surviving the ups and downs of a gambler's life.
YOU MIGHT BE ALSO BE INTERESTED IN THESE:
LATEST NEWS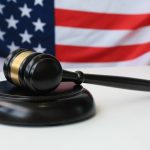 New Jersey Gambling License Renewal Deadline Approaching [...]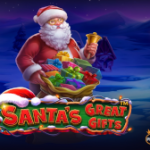 Get Ready for Christmas With Santas Great Gifts by Pragmatic Play [...]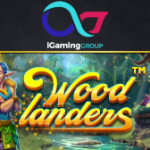 Explore a Fairy Forest in the Woodlanders Slot by Betsoft [...]
POPULAR PAGES VISITED BY OUR READERS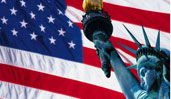 BEST US CASINOS
BACK TO TOP