Casino Blog
Best Live Casino Game Shows You Can Play Online
- July 14, 2020 By Riley Wilson -
Over the years, a brand new type of casino game has taken the world by storm. Adopting popular ideas from TV shows and turning them into live casino games has been incredible to see! At the forefront of this push was one software provider: Evolution Gaming! The developer has done a great job of creating an excellent variety of games for players to enjoy. If you are looking to try something new, then any of the following releases will be a fun and lucrative time!
Dream Catcher
This was the first attempt the developer made at making a game show release. It was incredibly popular when it first launched and retains a loyal audience to this day. It is played on a 54 segment wheel that the dealer spins on each round. You play it by betting on one of six number segments – 1, 2, 5, 10, 20 and 40. Each number is worth the same value, so the number 5 winning will result in a 5x prize.
It also has a few segments for 2x and 7x multipliers. If those are drawn, the wheel is spun again, and the multiplier will boost all won prizes. There is also no limit on how many multipliers you can combine for some truly mind-boggling prizes! Evolution Gaming limited the max win to $500,000.
Deal or No Deal
Following in the footsteps of a popular game show, Deal or No Deal has players constantly weighing their options. Do they accept the offer the dealer is currently offering them? Should they hold out hoping the next offer will be better? This is constantly in the back of your head as you play this release, and it is part of why we love it so much.
You go through a qualification round where you place bets for a chance to get into the main game. After qualifying, you enter a brief period where you can boost the contents of your briefcases by wagering more. Finally, the main round begins, and you will be prompted several times to accept a deal or keep holding out. Our advice? Accept the first deal that means you earn more than you have invested for that round!
Mega Ball
While Evolution Gaming created many great games, few can match Mega Ball in being completely unique in its design. It is a fun mixture of lotteries and bingo. You buy cards with randomly assigned numbers on them. The ball-drawing machine will draw balls with numbers on them. Those numbers fill in positions on the tickets. Completing a line grants you a cash prize!
One ticket has multiple lines, and the more you complete, the greater the payout! Each round is accompanied with a bonus multiplier, awarded through a special number ball. The multiplier will only be applied if this bonus number is part of a winning line. This can create some fantastic jackpots, forcing the developers to limit the max win to $500,000.
Monopoly Live
This is not the first time we have highlighted Monopoly Live. We loved this release enough to mention it in our live dealer games worth checking out article back in 2019. It speaks volumes to Monopoly Live's quality when it still manages to impress us to this day! Its gameplay is similar to Dream Catcher, with one notable exception. It swaps out multipliers for proper special features!
Chance is a bonus that can grant either a cash prize or a multiplier. If a multiplier is drawn, the wheel is spun again, with all payouts boosted by the multiplier! 2 Rolls and 4 Rolls have to be wagered on to win them, and take you to a virtual Monopoly board. Here, you traverse the fields using dice rolls. Each position you land on gives you a cash prize!
Crazy Time
Our last live casino game show is yet another money wheel. Like Monopoly Live before it, it builds on the Dream Catcher formula to create something unique. Here, the bonuses are even more impressive, as there are four of them instead of just two!
All of these special features have an incredible winning potential and appear frequently. On average, a bonus activates every six spins. All four bonuses are very involved and lucrative. This was Evolution Gaming's most ambitious and expensive game show release yet, and it shows!
YOU MIGHT BE ALSO BE INTERESTED IN THESE:
LATEST NEWS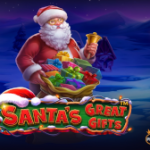 Get Ready for Christmas With Santas Great Gifts by Pragmatic Play [...]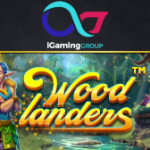 Explore a Fairy Forest in the Woodlanders Slot by Betsoft [...]
NetEnt Launches Superstars Slot With Crossover Characters [...]
POPULAR PAGES VISITED BY OUR READERS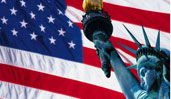 BEST US CASINOS
BACK TO TOP