Casino Blog
Blackjack Variants with Lowest House Edge
- October 10, 2017 By Riley Wilson -
Card games are still one of the favorite forms of gambling entertainment around, and blackjack certainly dominates tables in casinos across the web. Millions of players enjoy various blackjack variants for fun and for profit; however, not all variants are designed in the same way in the sense that each variant offers a different payout percentage to the audience; each of them is a unique experience from a financial aspect. The statistical advantage the casino is undeniable. Sure, you can lower it on most games of 21 by applying an effective strategy, but playing one with a starting low house edge is the safest and easiest route to take in order to obtain some extra cash. So, which blackjack games have the lowest house edge?
Classic Blackjack
The classic game of 21 is your best option as long as you find a single-deck version. Only 52 cards in play and your chances of winning are quite high at that point because the house edge can stand at 1.5%. With a good basic strategy during a single-deck game and the right bankroll management the odds of winning some real cash are in your favor. When Classic Blackjack is played with one deck of cards and the dealer stands on a soft 17, the edge can drop down to 0.13% even.
Blackjack Switch
You can find a unique version of Blackjack Switch online that has a house edge of 0.16%. This one uses six decks of cards for play and applies a special rule. When it comes to multi-deck games, Blackjack Switch is one of the best options if you're looking for a higher payout rate. The special rule allows players to switch cards from one hand to another, which makes the game of 21 all the more intriguing.
Vegas Strip Blackjack
Certain tables where Vegas Strip Blackjack is played come with a 0.35% house edge, but there is a specific set of rules that allow that percentage to be expressed in practice. Vegas Strip is played with four decks usually, so for the strategy to take effect and the edge to become lower, the dealer will stand on all soft 17 hands and double down is allowed after split on any cards. There is a sub-version of Vegas Strip Blackjack played with only one deck of cards and it can also have a 0.35% house edge as long as the dealer hits on soft 17.
Atlantic City Blackjack
Named after the famous gambling town of Atlantic City, this blackjack version is played with eight decks of cards with a Late Surrender option. It has a theoretical house edge of 0.36%, but for it to become reality the dealer must stand on soft 17, players can double down on any hand, including after splitting, and it has to be a Peek blackjack game.
Spanish Blackjack
Another exciting blackjack modality, Spanish Blackjack offers players the opportunity to win upon receiving certain combinations of cards in a single dealt hand. It is played with eight decks of cards and the dealer hits on soft 17; players can use the double down option on any hand, and after split. The statistical advantage the casino is 0.38% in a game of Spanish Blackjack.
Vegas Downtown Blackjack
Ultimately, if you want to play blackjack online with better odds of winning you could also look up Vegas Downtown Blackjack. At some casino sites, this game is known as Bonus Blackjack. It is played with two decks and the dealer hits on soft 17. Double down is available on any two paired cards. As for the house edge, it depicts the advantages of playing blackjack with two decks of cards – it stands at 0.39%.
YOU MIGHT BE ALSO BE INTERESTED IN THESE:
LATEST NEWS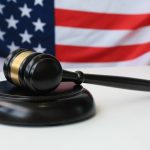 New Jersey Gambling License Renewal Deadline Approaching [...]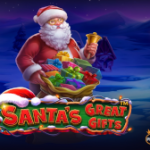 Get Ready for Christmas With Santas Great Gifts by Pragmatic Play [...]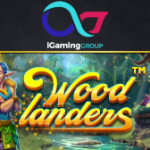 Explore a Fairy Forest in the Woodlanders Slot by Betsoft [...]
POPULAR PAGES VISITED BY OUR READERS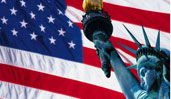 BEST US CASINOS
BACK TO TOP