Casino Blog
Caribbean Stud Poker: Tips and Strategy
- September 25, 2017 By Riley Wilson -
If you've ever played a game of online poker, you'll know that in essence, it's a relatively simple game. You've got to learn the ranking, get informed about the respective payouts, and place your bet; whether you win or lose basically comes down to only one decision: do you call or fold? As basic as that may sound, the trick is to know when do you do which. We'll share a few tips to help you make the right decisions and hopefully leave the game with more cash than you arrived with.
Caribbean Stud Poker Rules
Presuming you're acquainted with the ranking of the hands, let's quickly review the gameplay. A player and the dealer each get five cards, the player's cards all dealt face up, and the dealer's all face down except for one. At this point, the player can either fold or raise. If they fold, they'll lose the ante; if they raise, they'll have to wager the value equal to twice the ante, after which the dealer turns their remaining 4 cards. Dealer's hand qualifies if they have Ace and a King or higher, and if it doesn't, player wins even money on the ante and the raise pushes. When dealer qualifies and wins, the player loses both the ante and the raise, and if they qualify and lose, ante pays even money and the raise according to the pay table. Finally, should player and dealer tie, both ante and raise push.
In Caribbean Stud Poker you're also given a chance to place a side bet and play for a progressive jackpot. This bet pays 100% of the jackpot for a Royal Flush and 10% for a Straight Flush. Ok, now that we've refreshed our memories about the basic rules, let's talk about how this Poker variant should and shouldn't be played.
Basic Caribbean Stud Strategy
Caribbean Stud Poker is not difficult to learn, but is quite complex to learn well and play by consistently applying the perfect strategy (which still does not guarantee you'll win every time). If you're new to this game, start by sticking to two basic rules:
Rule Nr.1: Always raise if you get dealt a pair or higher.
Rule Nr.2: Always fold if you're holding less than Ace and a King
The second one is pretty much a no-brainer, right? But folding a small pair is a mistake frequently made by newbies. Seeing low numbers probably makes one believe they're holding a worthless hand, even though the smallest pairs quite often manage to collect.
Advanced Caribbean Stud Strategy
Ace / King combination is a bit more complicated and there's not one right answer. Generally, calling is a not a bad idea if your other three cards are high (especially if one is a Queen), otherwise, the dealer could potentially beat you with equally weak hand.
And what if you're holding a pair? Now you're probably saying: Wait a minute, didn't we cover that already? Well, now that you've had some experience, we can make your play a bit more strategic.  A pair should call if the dealer's up card matches one of yours and is a 2 through to a King, and fold if their hole card is an Ace or a King while you're holding a Queen or a Jack.
What about the side bet? At times potential payouts can be very tempting and there's no reason why you shouldn't occasionally try your luck  – basically when the size of the jackpot justifies the risk. However, be aware that house edge on this bet is very large and consistently placing this side bet with each and every hand could see you go bankrupt in no time.
Here are a few final tips to make sure you get the most out of this exciting card game:
Make an upfront decision about how much you're willing to lose before you start playing and stick to it.
Remain cool and rational throughout; getting frustrated by several consecutive losing hands will only make you lose focus and wander off the strategy.
Choose your online casino smartly. Different gaming sites will offer different odds and progressive jackpots, so do some exploring before you place your first bet.
YOU MIGHT BE ALSO BE INTERESTED IN THESE:
LATEST NEWS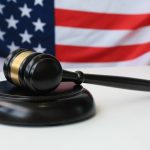 New Jersey Gambling License Renewal Deadline Approaching [...]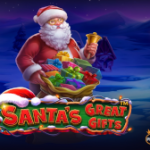 Get Ready for Christmas With Santas Great Gifts by Pragmatic Play [...]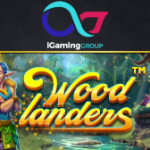 Explore a Fairy Forest in the Woodlanders Slot by Betsoft [...]
POPULAR PAGES VISITED BY OUR READERS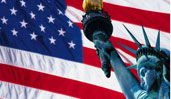 BEST US CASINOS
BACK TO TOP