Casino Blog
Double Double Bonus Poker Strategy
- December 30, 2019 By Riley Wilson -
Video Poker is one of the most popular casino games. Its popularity owes to the fact that the player can lower the house edge and beat the game by utilising the proper strategy. Online casinos offer a plethora of Video Poker variations. One of them we will discuss in this article is called Double Double Bonus. It stands out from the crowd thanks to a four As with a kicker hand which pays 2,000 coins. In this article, we bring you the strategy you should apply when playing Double Double Bonus Video Poker.
Double Double Bonus Video Poker Basics
Just like other Video Poker games, Double Double Bonus Poker is based on card draws. Your task is to decide which cards you will keep and which ones you want to discard. Before you start playing the game, make sure to set your stake. The best option is to wager a maximum of 5 coins as a royal flush pays 4,000 coins when you play at the maximum stake.
Once you place a bet, you will receive five cards. Press Hold under the cards you want to keep and the Deal button to replace the cards you wish to discard and replace with new ones. To win a prize, you need to create a Jacks or Better hand. Payouts are awarded according to the paytable. A royal flush hand earns you the top prize.
Strategy Tips
While Double Double Bonus resembles Jacks or Better, the strategy you should apply when playing it is a bit more complicated. The best piece of advice would be to keep all hands consisting of four As, 2s, 3s, or 4s with a kicker. In case you have received a four of a kind without a kicker, you should discard the fifth card for a chance to get a kicker and win a higher payout. However, it would be best if you did not keep a kicker with any three of a kind.
Here are other moves you should make according to the perfect strategy:
When you are dealt a full house with three As, you should keep the As and discard the rest of the cards,
In case you receive a flush or a straight, you should draw to a 4-card royal flush,
If you have two pairs including two As, draw for a chance to get four As,
When you hold a high pair, you should break it if you have four cards to a royal flush or a straight flush.
Here are other situations and card combinations you should keep in mind:
It would help if you always kept a 4-card straight flush and a 3-card royal flush. However, keep in mind that the former is a better hand than the latter,
A 4-card flush is a better hand than a low pair or a 4-card straight,
It is always better to keep a low pair than a 4-card straight hand,
A 4-card flush, 4-card straight and a pair of a low value is a better hand than a 3-card straight flush.
Closing Thoughts
Now that you know what you should do in certain situations when you play Double Double Bonus Poker make sure to find a game with the best paytable. The 10/7 and 10/6 versions of the game offer an RTP of 100.17% and 100.06% respectively provided you play them by the perfect strategy. If you find those that pay 9/6 and 9/5, the RTP is still high standing at 98.98% and 97.87%.
As you can see, applying the proper strategy and finding the game variant with a good paytable is worthwhile. Click here to visit our page dedicated to Video Poker and give Double Double Bonus a try!
YOU MIGHT BE ALSO BE INTERESTED IN THESE:
LATEST NEWS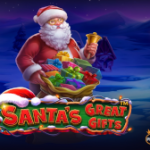 Get Ready for Christmas With Santas Great Gifts by Pragmatic Play [...]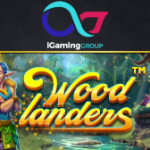 Explore a Fairy Forest in the Woodlanders Slot by Betsoft [...]
NetEnt Launches Superstars Slot With Crossover Characters [...]
POPULAR PAGES VISITED BY OUR READERS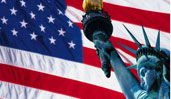 BEST US CASINOS
BACK TO TOP