Casino Blog
European, American and French Roulette – Which Offers Best Odds?
- May 7, 2014 By Staff Writer -
Roulette is considered as the most distinguished casino game. No other game has provided such an interesting concept as roulette has. However, many casino players don't have the faintest idea that this game has three crucial and basic variations that can be found across casinos for decades now.
The important thing to know before playing them is the slightly different rules and odds that these variations offer. Failing to recognize the roulette variation may result in suffering big loss. Therefore with this article we want to present you the three most popular roulette variations and their odds. Continue reading below and found out which one offers the best probabilities.
American Roulette
A notable detail in this variation is the wheel. Unlike the other two variations, American roulette includes an additional double zero slot besides the single zero totaling to 38 numbers. Also, the numbers are arranged in pairs that are placed opposite to each other.
This has produced a considerably higher house edge compared to the other two variations. Actually, American roulette can be the worst choice out of these three roulette games. The edge is usually around 5%, or 5.26% to be more precise. Because the wheel has 38 numbers, betting on a single number will mean that on average you will win 1 out of every 38 spins.
Also, due to the additional double zero, you are less likely to make a successive hit on red/black bets. If you want to protect your bankroll from the high house edge either learn how to play it professionally, or use any kind of bonus offered for playing American roulette. Online casinos have been known to encourage players to play American roulette by giving them bonuses precisely because of the edge.
French Roulette
French roulette differs from American and European in its own unique way. The number of slots is identical to European, but this game has two rules that you won't find in American or European roulette. The first is the La Partage rule. This rule says that if your ball falls in the single zero slot and prior to that you have made an even money bet, you will lose only half of your bet amount. This is a considerable opportunity for you to save your bankroll here and there.
The other rule, the Call bets rule, are actually a set of situational rules like Third of the Wheel, Finales a Cheval, Finales a Plein, Orphans and Neighbours of Zero. Due to them, French roulette has the lowest edge of them all, only 1.35% on even money bets. The edge for other bets is 2.7%. Sadly, because of this online casinos rarely offer the game.
European Roulette
European roulette is probably the most popular roulette variation, and it is certainly more favorable than American roulette. It has an edge of 2.7% and 37 numbers without the double zero slot. In European roulette the numbers are arranged randomly on the roulette wheel. Furthermore, European roulette includes an interesting rule called En prison. This rule gives you the chance to recover your lost bet. If the ball falls in the zero slot you have another chance to spin the wheel and hit your desired number in order for the bet amount to be returned to you without any winnings.
The Conclusion – Which Roulette Variety is The Best?
The best advice we can give you is to always go for European or French roulette. Online casinos mainly offer European and American, while there are some that offer all three, and based on the things said above it is obvious which one you should pick. French and European give you a way more favorable betting situation with a couple of rules that go in your advantage. Playing American means you need to accept a simpler and less favorable game. If you eventually decide to play American, at least avoid the Top line bet, because it has the worst odds. Learn them, learn the games and see if you can eliminate the house edge.
YOU MIGHT BE ALSO BE INTERESTED IN THESE:
LATEST NEWS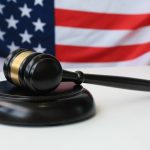 New Jersey Gambling License Renewal Deadline Approaching [...]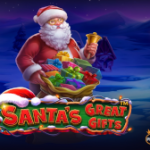 Get Ready for Christmas With Santas Great Gifts by Pragmatic Play [...]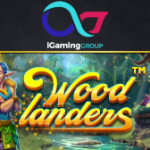 Explore a Fairy Forest in the Woodlanders Slot by Betsoft [...]
POPULAR PAGES VISITED BY OUR READERS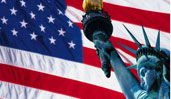 BEST US CASINOS
BACK TO TOP