Casino Blog
Former Pro Casino Cheater Talks About Scamming Casinos
- November 10, 2015 By Staff Writer -
CasinoDirectory.com had the privilege to get a rare, up-close interview with one of the most notorious casino cheaters of all time, Richard Marcus. Richard Marcus is also the author of the book: "American Roulette: How I Turned the Odds Upside Down–My Wild Twenty-Five-Year Ride Ripping Off the World's Casinos." In the book, Richard shares his stories as global casino cheater when he and other professional casino cheaters travelled around the world to rip off casinos.

CD: First, thank you for doing this interview with us! For those that are not familiar with you, could you please give us a little bit of background information about yourself.
I am from New York, started gambling 8 years old, always getting into trouble in school, mainly for playing poker in the cafeteria. My family life was not so good but mostly because I never listened to my parents!
Today I am a game-protection consultant to casinos all over the world. I teach casinos how to protect themselves from people like me. LOL, but true. I train casino floor staffs and surveillance staffs and also do undercover investigations for casinos who believe they are being victimized by cheating scams, especially those involving employees.
CD: What made you decide to become a "casino cheater"? How old were you then?
After going broke in Vegas at 21, then living homeless for a month, I got a job dealing baccarat in a casino. It was not my intention to become a casino-cheat. While I was dealing, I met a guy playing at my table who was a professional cheat, and he and I became friends. I ended up doing a false-shuffle baccarat scam in the casino I worked at, and then I joined up with the cheat (Joe Classon) and his team and spent the next 25 years cheating casinos.
CD: Was casino cheating something you learned yourself or did you pick up these moves from fellow cheaters along your journey?
I learned the early moves from Joe Classon, but eventually started developing my own casino-cheat moves, the best of which was the Savannah roulette-move, largely considered the best cheat-move ever done in casinos.

The Savannah strategy is explained by Richard at the 5:15 minute mark
CD: In your book American Roulette, you talk about how you cheated casinos in places such as Monte Carlo, Las Vegas and London. You also mention that you did so together with some of the world's greatest professional casino cheaters. Can you give us a specific example of how a scam was setup when you worked as a team?
Every scam was pulled off like a military operation. Each member of the team had a specific function, and all functions had to be performed perfectly in order to be successful.
One member was a "check-bettor," who made strategically placed bets in order to control the dealer´s movements while he picked-up losing bets and paid winning bets.
A second member was the "mechanic," who switched chips, making winning bets out of losing bets or increasing the amounts of winning bets after they won.
A third member was the "claimer," who claimed the winning chips that were switched into play by the mechanic.
The fourth member was our "internal security," who was never sitting at the table while the cheating went down but rather observing everything going on around us to make sure there was no heat, or to signal us when there was heat, in which case we had to leave the casino quickly.
Some cheat-moves involved set-up bets that gave us credibility as high rollers so that when we claimed a huge bet that was a cheat-move, the casino had an easier time paying us.
CD: Were there any particular casino games or cheating moves that were easier to use in beating the casinos?
All casinos were evaluated individually. Some were good for particular moves on particular games while others were good for different moves and different games. Many factors such as table-limits, skill-level of dealers and casino personnel were considered.
CD: During your best years, how much could you pull in a night and approximately over the course of a year?
Our best night of the year was always New Years Eve due to the large crowds and big-action, so we could blend right in. One New Year´s Eve we earned $120,000 as a team. The best year we made more than $3 million, but as we travelled around the world and stayed in the best hotels, and our expenses were 30%.
CD: What did you do with all the money you made from the casino gambling?
Most of it got syphoned off by wives and girlfriends! LOL, but true.
CD: Did you ever get caught? If so, when and where did it happen and what were the consequences?
I have never been caught as to be charged with a criminal act, though I have been detained on a half-dozen or so occasions and questioned. They never had any evidence to charge me.
CD: Has the art of casino cheating changed over the years? Is it harder to cheat the casinos today?
Yes, today it has become more high-tech with lasers, digital cameras, etc. But the truth is that good old-fashioned cheating using your brains and balls will make more money in the long run, and far less severe consequences than when getting caught with equipment.
Low-tech casino cheating is easier than ever because the casinos are so afraid of the high-tech stuff that their security and surveillance is not geared up for the low-tech cheats who far outnumber the high-tech cheats.

CD: Is it possible to cheat at online casino gambling? If so, how?

Most online cheating is done with poker collusion and poker "bots," where groups of cheats play together, sharing information against other players at the table. Poker bots are programs used to optimize strategy and play various hands at different online tables simultaneously.
Then, of course, there are cheats who hack online poker sites´ security systems and gain major advantages by seeing other players´ hold-cards. This is rare and usually done by people working with the online poker sites. Online casino cheating is much rarer and can only be done via hacking.

CD: In your opinion, what are the Top 3 Methods used to cheat the land based casinos?

The first would be past-posting, which is adding chips to already winning bets, which was my specialty. However, few cheats are capable of doing this for major money. The second would be crooked dealers working in cahoots with their player-partners to rip off their own casinos. The third would be blackjack hole-carding, which is the safest from of cheating because it is very hard to prove and in most jurisdictions not really recognized as cheating.


CD: Why did you decide to quit as a casino cheater?
Because I wanted to do this interview!!! LOL! Not really, because I was getting older and the travel throughout the world to different gaming areas was wearing me down, and I had already made enough money. And then I had been thinking of writing a book about my casino-cheating career, which was what really pushed me into retirement.

CD: With the experiences you've had, what honest advice would you give to someone today that wishes to follow in your footsteps to become a professional casino cheater?

Well, I cannot encourage anyone to do what I did, but if they insist, there a three requisites: 1) Brains; 2) Balls; 3) Lack of Greed and knowing when to stop. So lump these together and to sum up what it takes to be a successful casino cheat, you need to have well-designed moves, the balls to pull them off, and finally, and most important, you need to know when to stop. Greed is what gets most casino-cheats caught.

YOU MIGHT BE ALSO BE INTERESTED IN THESE:
LATEST NEWS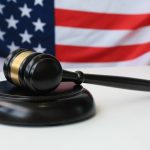 New Jersey Gambling License Renewal Deadline Approaching [...]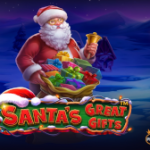 Get Ready for Christmas With Santas Great Gifts by Pragmatic Play [...]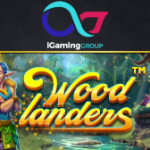 Explore a Fairy Forest in the Woodlanders Slot by Betsoft [...]
POPULAR PAGES VISITED BY OUR READERS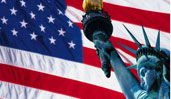 BEST US CASINOS
BACK TO TOP