Casino Blog
Full Pay Video Poker Explained
- July 25, 2017 By Riley Wilson -
When it comes to the Return to Player percentage, there is hardly a game out there that can hold a candle to Full Pay video poker, a variant with the most favourable payout and the lowest house edge on the market. The most popular and widely spread Full Pay video poker variation is Jacks or Better aka Draw Poker, with 9x bet payout for the full house and 6x bet for the flush, earning the game another name – 9/6 Jacks or Better. Translated into percentages, Full Pay Jacks or Better can have over 99.5% RTP, which, compared to online slots as the second most popular casino offer is amazing, as it reduces the house edge to less than one percent and significantly increases the odds in favour of the player.
Having such an appealing perspective, it comes as no surprise that Full Pay video poker is not so easy to find. This can be a particularly difficult task if you are new and don't know where to look – in some cases, the developer will be kind enough to provide the RTP percentage under the help section, but since you cannot always count on the kindness of strangers, chances are that you will loose precious time playing on a video poker machine with low RTP (without even realizing what you are doing wrong) or browsing through the offer, desperately searching for something that isn't a highway robbery.  To make your search easier, here are some suggestions and tips that will help you find your way and make the quest more efficient.
First thing to do is to go straight for the pay-table and find the payout ratio for a single coin. What you want is a 9/6 machine, which, as we already mentioned pays 9 and 6 times your bet, for the full house and the flush. According to the standard pay table, Full Pay Jacks or Better pays 250 coins for a bet of 1 coin, which makes the theoretical return over 98%.
Another variant is the Bonus Full Pay Video Poker that offers lower payouts for the house and flush, but at the same time has a much higher turnover on Royal and Straight Flush. These machines are called 8/5, as oppose to 9/6, with 8x one's bet for the full house and 5x for the flush. The Royal Flush on the other hand is paid 800 coins on a single coin bet, making the overall return percentage 99.2.
Providing that the players employ their strategic skills and bring out their A game, the Full Pay Double bonus Video machines – also known as 10/7/5 – can produce an amazing return percentage of over 100%, making them the absolute Mecca of the poker players society. Here, the full house will pay 10x the stake, while the flush and straight will increase the bet by 7x and 5x. Due to such a high potential turnover, 10/7/5 machines are extremely difficult to find, however 9/7/5, 7/5/4 or 10/7/4 can be decent alternatives.  Double Double Bonus or 10/6 machines can also be pretty generous if skilfully played, exceeding 100% RTP; next best thing would be 15/9, 15/10 or even 16/10 machines (Deuce Wild Video Poker) – rare, but worth every minute spent tracking them down.
Full Pay Aces and Eights variation usually comes with 25/8 machines and 99.7% RTP but can also be found on 8/5, 7/6 and 7/5 counterparts, although this automatically increases the house edge; in most cases 8/5 would be the best choice as the return to player is still decent and the variant should not be difficult to find online.
Bonus tip
As you probably noticed, the RTP is closely linked to how you play the game – the percentage is theoretical and will depend on your own strategy. The idea behind Full Pay video poker is to give you your money's worth and reward the strategic knowledge you invested in the game. For starters, play with max number of coins and invest some time into analysing the optimal strategy for each of the machines  – that way you have a much better shot into turning the Theoretical Return to player into a real profit.
YOU MIGHT BE ALSO BE INTERESTED IN THESE:
LATEST NEWS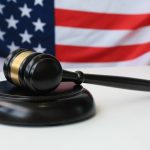 New Jersey Gambling License Renewal Deadline Approaching [...]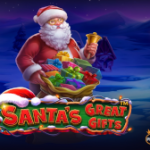 Get Ready for Christmas With Santas Great Gifts by Pragmatic Play [...]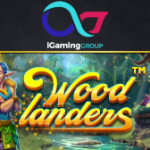 Explore a Fairy Forest in the Woodlanders Slot by Betsoft [...]
POPULAR PAGES VISITED BY OUR READERS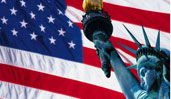 BEST US CASINOS
BACK TO TOP