Casino Blog
Gambling Terms and Phrases You Should Know
- March 15, 2018 By Riley Wilson -
Regardless of how well you know the rules or how detailed your gaming strategy is, you only start feeling like you belong once you master the gambling lingo and begin to feel certain phrases slide off your tongue as if you were using them from the very moment you uttered your first words. In case you have been eavesdropping conversations of your more experienced peers and felt utterly confused by what they were saying or if you have ever been in a situation where you had to nod and smile with the rest of the group, all the while hiding that burning sensation of not having the faintest idea what was actually said, you know all too well how embarrassing it is to actually ask somebody what a certain term refers to.
Naturally, you want to appear knowledgeable and just one wrong move can shatter your wobbly reputation and unmask you as a table fish – one term most of us learn the hard way and a shameful label that we so desperately want to shed off if we have ever had the misfortune of wearing it. So, without further ado, here is the essential list of gambling terminology you always wanted to know about but were too afraid to ask.
Fish/Pigeon – the much-dreaded phrase that was already mentioned above. If you already feel unease by the sinister undertone, you should be. The reason the list starts with this phrase is quite simple – if you don't know what that is, you may actually be it. The "Fish" at the gambling table is always the least experienced player who plays sucker bets and, as such, poses an easy target for more experienced players who take advantage of the Fish's irrational moves and rob them blind by further provoking them into bets with unlikely odds.  Pigeon is pretty much the same as Fish, and although some people use it more as a synonym for ignorance rather than irrational and erratic table mannerism, it amounts to the same thing.
RTP –  or a return to player percentage. The term refers to the percent of the submitted wagers that the player will get back over time. Knowing this, it is easy to understand that games with higher RTP percentage are much more player friendly, as they generate higher payouts on the player's bet.
House Edge/House Vigorish aka Juice – The percentage that the casino takes out from the player's wager. It can also be described as a return to player counterpart. Needless to say that you should go for the games with low house edge percentage, such as Roulette and Blackjack. Rumour has it that a well-developed strategy can eliminate the house edge completely.
Low/High Volatility – the level of risk and payout frequency that the game generates. The phrase is mostly used when talking about slots. While most players prefer Low Volatility slots as they produce more frequent but smaller payouts, High Volatility games have longer dry spells but the winnings are much more substantial.
Odds – In general, odds are the probability of a certain outcome within a game.  In gambling, odds are related to the payout rate that you can expect on a winning bet. In order words, payout odds refer to the amount of money you will win in a successful hand, so, if the payout odd is 2/1, the player will win $2 for a $1 bet.
Winning/Losing Streaks – most of us are already familiar with the terms as they found their usage in everyday life. They are defined by the measure of continuous or uninterrupted streaks of winning or losing hands within a session and players are either firm believers in the existence of such intervals or consider them to be no more than a gambler's fallacy.
Play the Rush – becoming more aggressive and daring with your stakes and gameplay. The connotation of the phrase should not be linked with Fish or Pigeon, as players who decide to "play the rush" know what they are doing and are fully aware of the risks they are taking.
YOU MIGHT BE ALSO BE INTERESTED IN THESE:
LATEST NEWS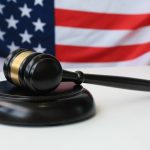 New Jersey Gambling License Renewal Deadline Approaching [...]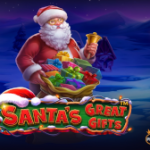 Get Ready for Christmas With Santas Great Gifts by Pragmatic Play [...]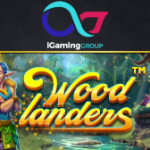 Explore a Fairy Forest in the Woodlanders Slot by Betsoft [...]
POPULAR PAGES VISITED BY OUR READERS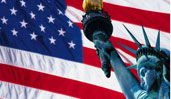 BEST US CASINOS
BACK TO TOP