Casino Blog
House Edge Explained
- August 17, 2017 By Riley Wilson -
Unless you're walking through life wearing pink glasses 24/7, you'll be aware of the fact that house always wins. That is, overall and long-term. The reason why casino inevitably comes out a winner in the long run, is that every game has a built-in mathematical edge. Let's have a look at the math side of things as this is something you need to understand in order to grasp what house edge is and how it works.
It's All About Mathematics
We're in fact talking about the law of probability. If you flip a coin, there are two possible outcomes – either heads or tails, each with 50% chance. When flipping 2 coins simultaneously, there are 4 potential outcomes – they either both land on heads (1), or they both land on tails (2), or first lands on heads & the other on tails (3) and the other way around (4). Each outcome is equally likely, so there's a 25% chance for any of the above happening.
When tossing a dice, you've got 1 in 6 chance (16.7%) to guess the number correctly. If you're looking to get one of two numbers, let's say either 3 or 4, the probability is a sum of each of the individual ones, namely 1/6 + 1/6 = 2/6 (33.3%). How about throwing 2 dice at the same time? In this case, and always when different outcomes can happen as the result of different actions , the probability is the number of ways to get the targeted outcome divided by the total number of possible combinations. For example, two dice can produce the result of 2 in only one way (1+1), so probability is 1/36 = 2.78%, and the same goes for a total of 12. A total of 7, however, can be achieved in 6 different ways, meaning it has a much higher probability of happening.
Now, when a casino game developer creates a game, they will set up bet payouts at odds which are lower than your odds of winning. In the example with our game of double dice roll, result of 2 could come with 2.5% payout, and a total of 7 with 15% payout (vs 16.7% odds of actually getting this outcome). This difference is, simply put, the house edge.
House Edge in Casino Games
House edge is casino's way to cover their costs and create profit. If a game has 10% edge, the house expects it will pay 90% of the money wagered by players over longer period of time, meaning it will earn the house 10% profit. It does not mean that every player will lose 10% of their cash on each occasion. If that was the case, given that there's no game with zero or negative house edge, nobody would be interested in playing. It's simply a long-term average. Obviously, casino goers can and do win, both online and offline, while playing slots, poker, blackjack, and basically any other casino game under the sun. However, not all games were created equal and some offer much better winning chances than others. What's more, skillful players applying correct strategy can further improve odds in their favor.
Blackjack is a casino game with many different variants featuring below 1% edge, and is considered to be your best bet. For example, Single Deck Classic Blackjack from Microgaming comes with a house edge as low as 0.13%, and Playtech's Blackjack Switch with only 0.16%. NetEnt's Jacks or Better video poker features a high payout percentage of 99.56%, while All Aces from Microgaming come with a huge 99.92% payout. The don't pass/don't come bets in Craps have a house edge of around 1.4%, and in Baccarat, edge is 1.06% on Banker bets and 1.24% on Player bets. Roulette games with a single zero start at 2.7% edge. Slot machines normally feature a wide range of 2% to 8% house edge, though they tend to go higher when playing in land-based casinos.
YOU MIGHT BE ALSO BE INTERESTED IN THESE:
LATEST NEWS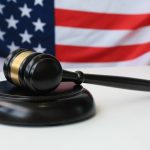 New Jersey Gambling License Renewal Deadline Approaching [...]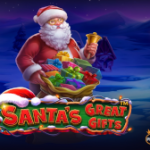 Get Ready for Christmas With Santas Great Gifts by Pragmatic Play [...]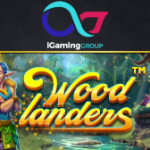 Explore a Fairy Forest in the Woodlanders Slot by Betsoft [...]
POPULAR PAGES VISITED BY OUR READERS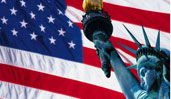 BEST US CASINOS
BACK TO TOP