Casino Blog
How to Play Craps Like a Pro
- November 7, 2017 By Riley Wilson -
If you've ever been to Vegas or a land-based casino anywhere in the world, you'll have seen highly animated crowds gathered around Craps table, waiting in anticipation for the next roll of the dice to either start shouting (in joy or despair) or sigh with relief as the game continues. You may also have noticed novices looking completely baffled while trying to understand what's going on. Craps is a hugely exciting casino game though perhaps one of the most difficult to learn, thanks to somewhat complex gameplay and a wide range of bets that can be placed. If you've never played it before, or are taking first baby steps, we'd suggest you start off by reading our Guide to Online Craps, Rules & Strategy and Hints & Tips; then come back here and learn how to play Craps like a pro.
Play Come and Don't Come Bets
Having mastered Pass and Don't Pass Bets, Come and Don't Come Bets are a good way to take things a step further. While Pass Line applies to everyone at the same table, Come bet is like your personal bet. It's placed after the Point has been established, with the next roll of the dice becoming Come-Out roll for your new bet – almost as if you were starting the game anew. The great thing about Come and Don't Come bets is that you can place more than one bet and have as many as 7 active simultaneously. Though we'd not necessarily advise using the max available, making several Come bets is smart as it allows you to take advantage of a long roll. The best thing to do it is to limit them to 2, which along with your Pass bet gives you 3 numbers working for you and a pretty decent chance of winning.
Play Place Bets
One can bet that a particular point number (4, 5, 6, 8, 9 or 10) will be rolled before a 7, and this is what's called a Place Bet. There are 3 possible outcomes – you either win by your number being rolled, lose to a 7, or stay in the game with any other number. Relatively low house edge makes Place bet one of the best ones on the table, particularly if you're betting on a six or an eight (only 1.52% house edge). Be aware that it increases with other numbers, going to 4% for bets on five and nine and 6.73% on four and ten. The true odds of rolling six and eight are 6:5 but they'll pay $7 to $6; odds of rolling five and nine are 3:2 and the payout  $7 to 5$; finally, the odds on four and ten are 2 to 1 and winning these Place bets will pay $9 to $5.
Don't Play the Big 6 and the Big 8
The Big 6 and the Big 8 are also bets playing against 7, paying out even money and generally recommended to be avoided. Why?  For a bet that pays 1:1 you'd expect to have an equal number of ways to win and lose, which is not the case here. There are 6 ways to roll a seven vs 5 ways to roll a six. If you feel 6 is hot, play Place bet instead – you'll win $7 for every $6 staked instead of $6. Same goes for Place bet on 8 vs Big 8 bet. It's a no-brainer, right?
Should You Bet the Field?
The Field bet is a one-roll bet with different ways to win. There are seven numbers inside the Field area (2, 3, 4, 9, 10, 11 and 12), and if any of them are rolled next, you'll win. This bet pays even money, except for 2 or 12 which will double your original wager (and in some casinos triple if 12 is rolled). While this may sound like a good deal at first, consider the odds: the seven Field numbers give you 16 ways to win, but five losing ones can be made with 20 different combinations. The average house advantage is 5.6% on a table which pays 2:1 for two and twelve, and 2.8% when twelve pays 3:1. We'd advise you stay clear of the first one at all times.
Be Careful with Hedge Bets
These tricky systems of combined bets are supposed to reduce risk but can end up being more expensive. Hedging Pass Line Bet with Any Craps can produce a decent profit if the outcome of the Come-Out Roll is 7, 11, 2, 3 or 12, but in the long run, your total win would be about 20% higher if you were playing Pass Line bet without hedging. This is due to the fact that you can keep losing on Any Craps (single-roll) bet while not necessarily winning with your Pass Line. Hedging Place Bets with Any 7 is another "insurance" bet which might seem like a good idea, especially since payouts are pretty good. But keep in mind that, due to the number of combinations for rolling your point number or a seven, there's a good chance you'll lose on Any 7 while not winning on your original bet. What this means is you'll have to keep re-investing to continue hedging, and the longer you do it, the less it pays off.
If you are now ready to start playing online craps for real money, some of the best online casinos for craps can be found here.
YOU MIGHT BE ALSO BE INTERESTED IN THESE:
LATEST NEWS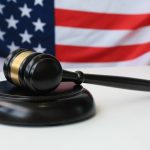 New Jersey Gambling License Renewal Deadline Approaching [...]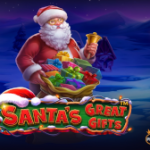 Get Ready for Christmas With Santas Great Gifts by Pragmatic Play [...]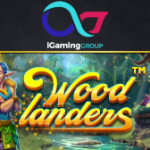 Explore a Fairy Forest in the Woodlanders Slot by Betsoft [...]
POPULAR PAGES VISITED BY OUR READERS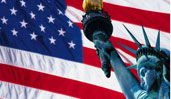 BEST US CASINOS
BACK TO TOP