Casino Blog
How To Play Deal Or No Deal by Playtech
- August 30, 2021 By Riley Wilson -
Deal Or No Deal The Big Draw by Playtech is an innovative live casino game inspired by the titular game show. It's a fresh specialty online gambling product that's unlike most classic casino games you may be used to. However, this uniqueness is what makes the game truly special. If you're getting a bit tired of the same old gameplay of online slots and table games, give it a shot.
However, the same uniqueness means that you'll need to learn to play Deal or No Deal live first.
How Deal Or No Deal The Big Draw Works
The game first opens with an introductory video guide to the basics. However, it can still be daunting to first-time players, so we'll go through it step by step.
You start by buying a ticket, which acts as your buy-in and stake. Limits usually range from $0.1 to $100, though this may vary depending on the casino.
Then, you'll get a chance to boost one or more of the possible prizes. There are 16 options. Boosting any of them means you'll get an increased payout if you end up opening that particular case. You can select the base amount to increase the payout, but you also select one of 5 possible causes. Each case increases the prize by an unknown amount, and you're hoping for a bigger number.
Now, let's move into info on how to win Playtech Deal Or No Deal.
The Big Draw
The main Deal Or No Deal The Big Draw game starts at this point. You're presented with 16 hidden cases – 15 numbered ones and your case, which is set off to the side. We'll get to the importance of the last one later.
The keno-style machine will draw numbered balls. When a ball with one of the cases' numbers appears, the case is opened. This reveals one of the 16 possible prizes which was in the case and removes it from play.
The machine initially draws 20 out of 60 balls. You're hoping that at least 7 of the cases on your screen are opened.
If you don't open at least 7 cases, you'll get a chance to buy 5 more balls. This costs money but can get you to that 7-case threshold. This option is worth it if the prizes still left in the game are the bigger ones.
If you do get 7 open cases, the dealer will make you an offer. You can take the offer for the displayed amount, which depends on the remaining prizes, the number of cases opened so far, and your stake. Depending on how much you invested, the offer can even be a net loss.
Alternatively, you can ignore the banker's offer and open your case. This decision is the main part of the Deal Or No Deal live casino game. The offer is transparent and you know what you're getting beforehand. Your case, however, can contain a bigger or smaller prize, depending on the cases still in play.
More than 7 opened cases provide a multiplier to your payout, going up to x25 at 15 cases. You can also keep buying balls 5 at a time, up to a total of 35.
Playtech Deal Or No Deal Side Bet
Importantly, every player gets different numbers attached to their cases. Obviously, the one tagged as "your" case is also different from other players'. Essentially, this means everyone is playing a different round. This, in turn, means that 35 balls will be drawn in every single round, even if you decided to finish the round after the first 20. In such cases, the balls drawn after you're done won't affect your game.
However, this means that you may end up facing serious downtime. That's why Playtech decided to implement a sort of mini-game to keep you occupied. It also works as a side bet to increase your profits.
This mini-game is quite simple – it's just a basic online bingo game. It uses 3×3 cards and the main game's numbers to determine the outcome. Essentially, your goal is to fill out 3-number lines with drawn numbers. If you get 2 or more lines on a single card, you'll win the  side game.
A single ticket costs as much as the main game ticket. You can buy up to 20 cards per round, and payouts can range up to x100 for 6 lines!
This concludes our simple Playtech Deal Or No Deal The Big Draw guide. It's an incredibly fun game based on careful decision-making. With a bit of luck, it can be quite profitable as well!
YOU MIGHT BE ALSO BE INTERESTED IN THESE:
LATEST NEWS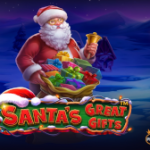 Get Ready for Christmas With Santas Great Gifts by Pragmatic Play [...]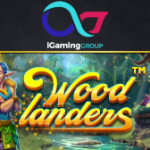 Explore a Fairy Forest in the Woodlanders Slot by Betsoft [...]
NetEnt Launches Superstars Slot With Crossover Characters [...]
POPULAR PAGES VISITED BY OUR READERS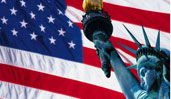 BEST US CASINOS
BACK TO TOP