Casino Blog
Insurance Bet in Blackjack – Good or Bad Bet?
- January 31, 2019 By Riley Wilson -
In the game of Blackjack, each move you make is important. While the main goal of the game is to get as close to 21 as possible, sometimes it is important to do what you can and avoid going bust and losing your money. An Insurance bet is an optional wager that allows you to save your bet. It becomes available when the dealer has been dealt an Ace as a face-up card. In this article, we will discuss whether an Insurance bet is a good or bad bet and should you go for it.
What is an Insurance Bet?
Blackjack games offer different side bets that provide you with a chance to hit bigger payouts. An Insurance bet is nothing like this and it will not be offered to you initially. After you have placed your bet, you and the dealer are dealt two cards. In most game variants, the first dealer's card is dealt face-up. When this card is an Ace, the Insurance bet becomes available and you can play it to prevent a loss in case the dealer has a natural blackjack.
What this side bet does is providing you with a chance to keep your money even if the dealer has a blackjack. On the other hand, with the Insurance bet, it is certain that you will lose something as well and that would be your original bet. This is why the Insurance bet always raises a question if it is a good or bad wager. Let's go to the next chapter and see how the Insurance bet works in practice.
Insurance Bet Payout and House Edge
So, you have placed an Ante bet of $10 and the cards have been dealt to you but you don't have a natural blackjack. The dealer has been dealt an Ace as a hole card and you are offered to play an Insurance bet. First of all, you should know that the Insurance bet comes at a price of a half of your original bet, which means that you will have to wager $5 if you want to play it. In case the dealer's second card completes a natural blackjack, you will lose your original bet of $10. Since the Insurance bet pays 2:1, you will win $10 and get your $5 wager back, meaning that on a total of $15 you have wagered (the original plus Insurance bet), you get the same amount back.
If you haven't played an Insurance bet, you would lose your original stake. However, in case the dealer doesn't have a natural, you lose the Insurance bet (which is $5), but you can still make something out of your original bet. Finally, if you go bust even after you have played an Insurance bet, you will lose a total of $15.
Conclusion
As you can see, in the best case scenario, with an Insurance bet you can keep the money you have wagered without winning a cent over it. However, Blackjack experts have calculated that this side bet is not favourable to the player in the short or long run. The house edge increases to 7.47% with the Insurance bet when you play eight-deck Blackjack variants. It is easy to figure it out when you know that there are more cards that won't complete the dealer's natural than those that can. An Insurance bet is acceptable only when you have experienced a series of losses and you want to protect your bet. But even then, an Insurance bet is a risky move as there is no guarantee that the dealer will create a natural blackjack hand. If you still want to play this side bet, use it wisely.
YOU MIGHT BE ALSO BE INTERESTED IN THESE:
LATEST NEWS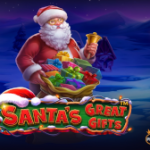 Get Ready for Christmas With Santas Great Gifts by Pragmatic Play [...]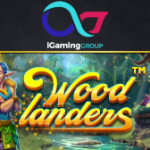 Explore a Fairy Forest in the Woodlanders Slot by Betsoft [...]
NetEnt Launches Superstars Slot With Crossover Characters [...]
POPULAR PAGES VISITED BY OUR READERS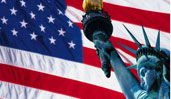 BEST US CASINOS
BACK TO TOP