Casino Blog
Meet Celebrity Gamblers
- January 16, 2018 By Riley Wilson -
Nobody is immune to the adrenaline that gambling can bring. The excitement of the winning streak and the anticipation of the next hand has little (if anything) to do with money – risk and suspense is what drives people to try their luck with the games of chance, while the profit is just an added value. The proof of that is the increasingly high number of celebrities that are becoming prominent gambling community members, with noted tournament attendance and admirable success track record. Even the Queen of England herself has not managed to resist the temptation of horse racing, a passion that she shared with the late Queen Mother.
The people on this list, however, are more inclined towards card gambling, which, together with their show-business careers, has almost become a second profession and they can be regularly seen at the most exclusive Las Vegas tables or even at private, underground gambling sessions.
The Talented Mr Matt Damon
Matt Damon has had both on-screen and off-screen gambling experience, portraying an ambitious young law student who earns money on the side by hitting underground poker tables (Rounders). Just like his fictional character, Mat is a passionate poker player and a frequent attendee of private poker parties, organized and hosted by some of his fellow actors.
The Good Ben Affleck
Another Hollywood A-lister, Ben Affleck found himself at the centre of a gambling scandal when he was banned from Hard Rock Casino in Las Vegas after being caught counting cards at the Blackjack table. The star of Batman vs Superman owned up to his "gambling sins", admitting that the incident took place and calling out the casino for penalizing his Blackjack skills.
Counting card is only one of Ben's many talents and his poker face has earned him a major poker tournament championship, together with over $350,000 – on top of all those millions of dollars he earns making blockbuster movies.
Jennifer Tilly Lets It Ride
Probably the last name that you would expect to see in this predominantly male society, Jennifer breaks the chains of prejudice and sexism.
The Oscar nominee is a proud owner of a World Series of Poker or WSOP bracelet, one of the highest honours awarded to a poker player. Poker has managed to infiltrate every area of Tilly's life, and this Bellagio Cup and WPT Ladies' Invitational winner married a fellow poker enthusiast, Phil Laak.
Magic Michael Jordan
As if it was not enough to enroll in the basketball hall of fame, Magic Jordan gain a reputation as one of the most reckless celebrity gamblers that the gambling world has ever seen.
His Atlantic City escapades have since become a stuff of legends, and, according to Mike himself, he has been known to "push the envelope" more than once in some of his gambling ventures.
The Thin Red Line Between George Clooney and Danny Ocean
The silver fox of the big screen, George Clooney has continued a noble tradition of the Hollywood's Rat Pack debauchery and got inside Danny Ocean character a bit too deep. Being a well know casino patron and a frequent Las Vegas Strip visitor, George has become infamous by his bad luck streaks (rumour has it that Clooney once lost 25 Blackjack hands in a row), which did not slow him down or diminish his enthusiasm for gambling.
Pamela Anderson, a Model Gambler
Almost equally attracted to both slot machines and poker table, Pamela is no stranger to severe gambling losses, accounting for a strike of no less than quarter of a million during a single (particularly unfortunate) session. According to Pamela, at the time of payout, an agreement that was beneficial for both of the parties was reached and the debt cleared, leading some to believe that her hand may not have been as bad as she led others to believe… The details of the events that took place that night still remain somewhat of a mystery.
YOU MIGHT BE ALSO BE INTERESTED IN THESE:
LATEST NEWS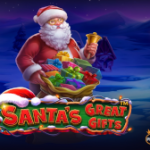 Get Ready for Christmas With Santas Great Gifts by Pragmatic Play [...]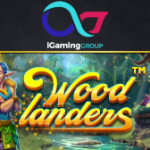 Explore a Fairy Forest in the Woodlanders Slot by Betsoft [...]
NetEnt Launches Superstars Slot With Crossover Characters [...]
POPULAR PAGES VISITED BY OUR READERS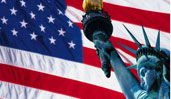 BEST US CASINOS
BACK TO TOP