Casino Blog
Megaclusters Slot Explained
- October 16, 2020 By Riley Wilson -
A few years ago, Australian software developers BTG changed the world of online slots with their trademark Megaways mechanic. Now, BigTimeGaming is hardly a heavy-hitter among online slot games developers. However, some of the biggest brands of the industry were quick to jump on the bandwagon and license the mechanic.
Will Megaclusters cause as big of a splash a few years down the line? Maybe, but it doesn't hurt to be familiar with the concept either way.
What is Megaclusters?
Megaclusters builds on ideas that have existed among the best slot games for years. The core gameplay resembles typical slots that use clusters instead of traditional paylines. Essentially, you're supposed to arrange clusters or blocks of symbols instead of lines. For instance, arranging the same symbol in a 2×2 square would be a typical win in a cluster slot game. In effect, this means that there is an unlimited number of paylines.
Cluster slots typically don't require you to hit symbols in a particular order or direction. As long as the symbols are connected vertically or horizontally, they can form winning clusters. As a result, cluster pays are usually hit quite often but have relatively low payouts. Also, it's quite common that a cluster needs at least 4 connected identical symbols to win. Think of something like Candy Crush in slot format.
NetEnt is best known for cluster pays slots, but other devs have been experimenting with similar ideas. Also, this form of online slots games is still relatively new. This means that what we just described is a general template instead of a hard set of rules. Still, we'll keep our eyes on NetEnt considering they contributed a lot to Megaways as well. For instance, they just released the Rage of the Seas slots which utilize Megaways mechanics. Megaclusters is a sort of combination of these two concepts. If any major brand will pick up the license, it's probably them.
So what are Megaclusters slots, then? Well, BTG simply took this idea further by making all winning symbols split into 4 smaller ones. Every time a symbol is part of a winning combination, it disappears and 4 other symbols replace it. These new symbols occupy the same position as the "parent" symbol and can form new winning clusters.
How does Megaclusters mechanic work?
The initial stage of playing Megaclusters games is nearly identical to regular clusters. You spin the slots and wait until you get 4 or more connected symbols to appear. The game will estimate your winnings based on the paytable of the winning symbols, and Megaclusters will kick in.
All winning symbols are replaced by a 4×4 grid of smaller symbols. These new symbols can go on to form new winning clusters. Because there are now quite a few more symbols, your chances of forming winning clusters are considerably larger. Also, note that big and small symbols can be combined normally.
Megaclusters games are extremely volatile by their very nature. Also, winning clusters hit even more often but rarely provide massive rewards. If you want to win Megaclusters slots, the trick is to string up win after win. The individual payouts are quite small, but 5 of them in a single spin can be more than worth it.
Megaclusters Slots Games
At the time of the writing of this article, the whole concept of Megaclusters is completely fresh. So far, BigTimeGaming is the only software developer with a license to make such games. As such, there is only one Megaclusters game out there called StarClusters. That said, BTG has already revealed plans for releasing similar titles such as the upcoming Cyberslots Megaclusters.
Star Clusters Megaclusters
If Megaclusters ever reach the heights of popularity Megaways did, this game will be the one that started it all. It features a 4×4 grid and relies on the mechanics we described above. With Megaclusters, this means that you may see up to 16×16 symbols during regular play. Also, if the smaller symbols form winning clusters again, new symbols tumble down to replace them.
Of course, that's not all Star Clusters has to offer. Several features probably don't need more explanation, such as Wilds and Multipliers. However, it also offers a free spin mode each time you form 5 or more winning clusters. During free spin mode, all symbols turn into the smaller Megacluster ones and form a 16×16 grid. These can then split up again to even smaller ones, which can quickly turn into insane payouts.
Conclusion
The Star Cluster Megaclusters game is unlike anything else on the market today and has a lot going for it. If it manages to catch on, it could spark a revolution of Megaclusters the way it did for Megaways. Either way, we always like to see innovation in online casino games, and this is the most promising novelty we've seen in years.
YOU MIGHT BE ALSO BE INTERESTED IN THESE:
LATEST NEWS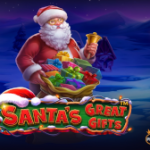 Get Ready for Christmas With Santas Great Gifts by Pragmatic Play [...]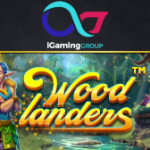 Explore a Fairy Forest in the Woodlanders Slot by Betsoft [...]
NetEnt Launches Superstars Slot With Crossover Characters [...]
POPULAR PAGES VISITED BY OUR READERS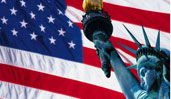 BEST US CASINOS
BACK TO TOP