Casino Blog
Multi-Hand Blackjack Tips and Tricks
- September 10, 2017 By Riley Wilson -
Multi-hand Blackjack is the variation of the game that includes playing with more than one hand. Actually, this popular Blackjack variation can be played with up to five hands at once. To put it simple, this game variant provides players with better odds winning and beating the dealer. Although your losses can be easily covered with other hands, you should not take all that has been previously said for granted. This is still a Blackjack game which hugely depends on the decisions you make and is more suitable for experienced players, so stay with us to learn more about the game along with a set of tips and tricks you can implement in the gameplay.
Play in Free Play Mode
This advice applies to all casino games and Multi-hand Blackjack is no exception. You should feel the game and see how it works before you start wagering real money on it. Once you start placing real-money bets, set them at lower values. Keep in mind that you are not obliged to play all 5 hands at a time, so learn the appropriate strategy and find playing style that suits you best. The truth is that only experts should play multiple Blackjack hands at the same time.
Learn the Basic Strategy
You have to learn the Blackjack basics before you start playing this variant of the game. Actually, the basic strategies for single hand variation can be applied to Multi-hand Blackjack, so find the charts and start studying as soon as you possible. After all, you are supposed to make decisions as two players, which means that you may be required to make hundreds of decisions. In the online version of Multi-hand Blackjack, things can get even faster, so be ready to act. Card counting can help you perform better, but you should be careful with it. This is a very fast-paced game, which may be a bit challenging if you are a novice to this form of entertainment.
When to Hit or Stand
In case of hard 11s or less than that, you should always hit. When you have hard 12 and the dealer has between 4 and 6, you should stand. Another situation in which you should stand is when you have hard 13 to 16 while the dealer has between 2 and 6. You should always stand on hard 17 and hit on soft 17. Soft 19s should always be followed by a stand.
When to Double and Split
When playing Multi-hand Blackjack, you can double down on all hands, which provides you with a higher winning potential while splitting hands can add more excitement and fun to the gameplay as it will increase the number of played hands. Now, let's see when you should double or split. You should always double hard 10s. However, when the dealer has an A or a 10, you should not make this move. Elevens can also be doubled always, except when the dealer has an A. If you have soft 13, 14, 15, 16 or 17, you should double down when the dealer has a hand between 3 and 6. While 10s and 5s should never be split, you should always split As and 8s.
You Win Some, You Lose Some
This is applicable to Multi-hand Blackjack 100% as you can win with one hand and lose with another. That's why it is important to pay close attention to both your hands and make sure that a loss made with one hand will not be larger than a win hit with another hand. The best-case scenario includes that your hands complement each other so that one of your hands can compensate for the losses made with another.
One thing you should keep in mind. To make the most of Multi-hand Blackjack you should have a budget which is at least 100x your stake amount, which makes the game more appealing to high-rollers. You can raise your bet if you are sure that you have at least one perfect hand. What you must not do is to exceed your budget and win and loss limits you have set no matter whether you win or lose.
YOU MIGHT BE ALSO BE INTERESTED IN THESE:
LATEST NEWS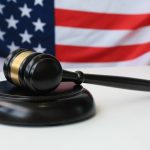 New Jersey Gambling License Renewal Deadline Approaching [...]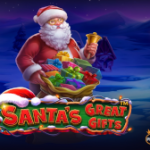 Get Ready for Christmas With Santas Great Gifts by Pragmatic Play [...]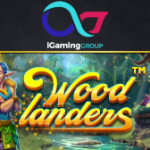 Explore a Fairy Forest in the Woodlanders Slot by Betsoft [...]
POPULAR PAGES VISITED BY OUR READERS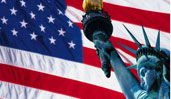 BEST US CASINOS
BACK TO TOP