Casino Blog
New Fruit Machines: Traditional Meets Modern
- April 27, 2018 By Riley Wilson -
Obviously, slots didn't just appear out of nowhere. It's known that they originate in the late 1800s and all the modern day games that we know and love today have been developed from those simple first fruit machines. Original slots were made of iron with three metal hoops – now we have all-electronic gambling machines and cyber slots. Technology is the main culprit; with the invention of the internet and fast, powerful computers it became easy to develop reliable and super entertaining online slot machines, as well as new fruit machines.
The Rise of the Modern Slot Machine
Slot games have come a long way from the very first machine, The Liberty Bell, to feature-packed, multi-reel, bonus slots we enjoy today on desktop and mobile devices. Liberty Bell had three spinning reels and the largest payout for three matching bells on the single paying line. The inventor rented his entertainment machine to saloons and bars, making the game widely famous. The demand for the invention started to grow and soon more people got involved into making similar machines. The fruit symbols were introduced shortly and gave the traditional name 'fruit machine' to this amazing contraption.
Even though modern slot machines rarely contain fruit symbols the term has stuck to this day as a remainder of the game's modest, colorful roots. With the age of electronics throughout 60s and 70s, the new technology found its application in electronic gambling and slot machines worldwide. Ultimately, virtual slots were introduced in the cyber era and paved the way of slots with bonus games and contemporary video slots people can play online from the comfort of their homes. Modern online slot machines are the most sought out games at web casinos and have become the dominant species in the gambling world. They are easy to play, profitable, extremely diverse, accessible and fun; they are the peak of online gambling industry today.
Features of Online Slots
Fruit machines were popular for quite a while but seeing lemons, plums and oranges alternating on the reels repeatedly led to the audience wanting more on screen. A demand for fresh themes appeared, and developers started working on new themes to spark new interest among existing players and interested gamblers. Great variety of themes soon became one of slots' greatest selling points. In today's online slots catalogues, players can choose among so many different themes; adventure, history, mythology, nature, animals, movies, music, pop culture, books, comics, casino, luxury, so on and so forth.   
The slot features expanded beyond theme when multiple reels came into play. Original land-based slots had three reels but developers increased that number and started making slot games with 5 reels and automatically created the basis for more winning patterns. Instead of one paying line, slots could now offer 5 win lines, 9 or 10 win lines and the number kept getting bigger and bigger. Adding new payout mechanisms to the conventional 'pay left to right' system, slots gained hundreds of ways to win and some popular games in recent years offer up to 1,024 ways to win!
The graphic quality of modern virtual slots has improved drastically when compared to slot machines of a few years back. The colors are vibrant, the themes are presented in more detail, the design is creative and striking, the symbols can be animated and sometimes the game can truly come alive under your fingertips. 
The Old and New Collide
What's important to emphasize is that fruit machines didn't go extinct due to video slots taking over the industry. They are still alive and kicking, and lately there has been a certain revival of fruit machines with a twist – added features, better visuals, amusing sound effects and more. These games will purposefully have 3 reels or watermelons and cherries for symbols, but the design is notably different and more modern, and the mechanism is advanced. Aiming to seize the attention of both veteran slot players and new generations of punters new fruit machines keep it fresh and traditional at the same time. Developed by some of the best slot providers in the business, fruit machines with modern features are slowly amounting to a specific, independent game category and apparently, no one has a problem with that. And why would they? Some of the best things in life come from the combinations of something old and something new. Go, new fruit machines!
YOU MIGHT BE ALSO BE INTERESTED IN THESE:
LATEST NEWS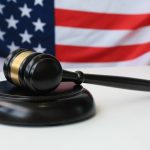 New Jersey Gambling License Renewal Deadline Approaching [...]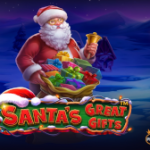 Get Ready for Christmas With Santas Great Gifts by Pragmatic Play [...]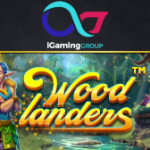 Explore a Fairy Forest in the Woodlanders Slot by Betsoft [...]
POPULAR PAGES VISITED BY OUR READERS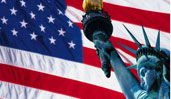 BEST US CASINOS
BACK TO TOP