Casino Blog
New Projects That Will Restore the Thrill to Tourism in Las Vegas
- June 26, 2023 By Riley Wilson -
Las Vegas has always been the number one destination for gamblers and fans of American entertainment. After a challenging couple of years, it seems like Sin City is experiencing a new economic boom, with many tourists coming back. The number of visitors is increasing, so the city is seeing significant projects that are bringing revitalization, and there are also new resorts that are opening.
Here are some of the most exciting projects Las Vegas is expected to benefit from as per online gambling guide A Gamble, ranging from new casinos, to entertainment venues, and upgraded facilities.
Six Exciting Las Vegas Projects Happening in 2023
1. Formula 1 Grand Prix: European Racing in the US
Formula 1 is an international racing event many people throughout the world follow every year, but it is not that well-known in the US. This may change very soon, since the first Formula 1 Las Vegas Grand Prix will happen from November 16th to November 18th, 2023. This unique and intense high-speed race should bring in over 100,000 visitors and generate $1.3 billion. The 3.8 miles racetrack will be permanent and help Las Vegas become a sporting destination.
2. Fontainebleau Las Vegas: A Luxurious Addition to the Strip
The Fontainebleau Las Vegas is a long-expected project that is finally taking off. It is set to open its doors during the fourth quarter of 2023. It will have its spot on the famous Vegas Strip and become one of the tallest resorts in the world. The 67-story hotel blends luxury, gaming, entertainment, and dining experience. Spreading over 25 acres on the North side of the Strip, the Fontainebleau should feature 3,700 rooms and 550,000 sq. ft of convention and meeting spaces.
3. The MSG Sphere: A Cutting-Edge Entertainment Venue
The MSG Sphere is going to become an iconic landmark of the city due to its uniqueness. Supposed to open in the fall of 2023, this gigantic sphere will offer an innovative entertainment venue, and it's the largest of its kind worldwide. The $2 billion structure can welcome over 17,000 persons. It will captivate audiences with spherical LED displays and immersive audio technology, providing unique shows to the attendees.
4. Durango Casino & Resort: Southwest Las Vegas Gets a New Addition
The tail-end of 2023 will see the opening of the Durango Casino & Resort by Station Casinos. This new resort will be located in the southwest area of the city of Las Vegas, with 200 rooms, an 83,000 sq. ft gaming area, and a top-of-the-line sportsbook. It will also have luxurious dining options, including three Clique Hospitality concepts and a food hall grouping culinary experiences from Los Angeles, Philadelphia, Hawaii, New York, and more.
5. Upgrades and Remodels at Prominent Casino Resorts
Several prominent casino resorts are undergoing upgrades and remodeling to stay ahead in the competitive Las Vegas market. New York-New York, Bellagio, MGM Grand, and Wynn Las Vegas are among the resorts seeking to enhance guest experiences through room remodels, ensuring a fresh and modern ambiance for their visitors.
The Mirage resort is boldly rebranding itself as The Hard Rock Hotel and Casino. It is currently undergoing an ambitious remodel to align with its new identity. Caesars Entertainment has transformed the former Bally's Las Vegas into Horseshoe Las Vegas. It now features updated gaming areas, guest rooms, and unique dining venues, adding to the excitement and variety of experiences.
6. Notable Dining Experiences at Top Casino Resorts
In addition to the new resort projects, Las Vegas is also a place dedicated to offering the best culinary experiences by attracting chefs from all around the world. Some of the restaurants found in casinos have been here for decades, but it doesn't mean things aren't evolving.
It was only last year that Martha Stewart partnered with Caesars to create The Bedford, a restaurant inspired by her own farmhouse. This restaurant is only a year old, but it's already one of the most talked-about dining experiences of the town, with a mix of Italian and French cuisine.
Furthermore, the Wynn Las Vegas is going to open a yet-to-be-named restaurant. This new restaurant will blend Mediterranean and Middle-Eastern flavors to replace the Intrigue Lounge of the Wynn.
The Nevada Desert Has Never Been so Lively
Las Vegas is bouncing back after some difficult years, bigger than ever. The city is banking on its increasing number of tourists, and it intends to go beyond the world of gambling: sports, shows, restaurants, and more. Still, if you don't have the opportunity to experience these new facilities, you can always entertain yourself with the best US online casinos.
It goes without saying that Las Vegas is becoming even more modern than before. The most advanced technologies are now finding use in the remodeled facilities. As the city flourishes, its entertainment facilities and landscape are becoming more and more attractive. So, it's safe to say that Las Vegas is not going to lose its spot as one of the most prominent destinations in the world.
YOU MIGHT BE ALSO BE INTERESTED IN THESE:
LATEST NEWS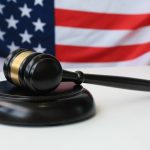 New Jersey Gambling License Renewal Deadline Approaching [...]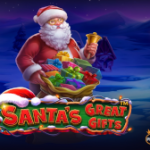 Get Ready for Christmas With Santas Great Gifts by Pragmatic Play [...]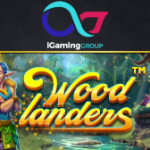 Explore a Fairy Forest in the Woodlanders Slot by Betsoft [...]
POPULAR PAGES VISITED BY OUR READERS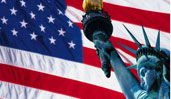 BEST US CASINOS
BACK TO TOP