Casino Blog
Online vs. Live Baccarat: Key Differences
- April 18, 2018 By Riley Wilson -
Baccarat is one of the most prestigious of card games. It has a long history and it has gained huge popularity thanks to the James Bond movies. In general, baccarat has always been immensely attractive to high rollers, but players with more budget sized wallets can also play the game and enjoy its charms, especially at numerous online venues. 
That's right – baccarat can be played both at land-based casino establishments and in its virtual versions at web-based casino hubs. In case you are interested in the main differences between real-life baccarat session and the software version of the game, we'll provide some answers right now and soothe your curiosity. 
The General Experience of Playing Online Baccarat
Online baccarat versions are available at any time, at any place. You can access virtual baccarat tables from your laptop, desktop computer and even mobile phone or tablet while being at home, at your office or anywhere else. There are no distractions like there might be at land based casino floors. People talking loudly, smoking and cheering – none of that has to be part of your baccarat experience if you opt for the online format. However, if you enjoy being around dealers and other players you may find the land-based baccarat to be more enjoyable. It's the social aspect that lacks in all the online baccarat games. If you're the type that plays casino in pajamas, internet baccarat should be right up your alley. Casino software developers did go the extra mile to include lifelike casino graphics, sounds and gameplay features in all the virtual formats of baccarat. 
Online baccarat is cheaper than land-based baccarat, which is also something that is important to point out. Anybody can afford online baccarat, and it's the perfect alternative for low-staked bettors. Furthermore, baccarat can be played online for free. 
The General Experience of Playing Live Baccarat
Atmosphere is the key word when it comes to describing the experience of playing land-based baccarat. Even though online casinos offer authentic baccarat tables featuring realistic cards, chips and tables they don't include dealers, other gamblers, cocktail waitresses, fancy chandeliers and carpets. On the other hand, in land-based casinos you won't always find open tables. In situations when you can't find an open seat, you're forced to either play a different game or stick around and wait for a seat to become available.
In land-based setting the dealer controls the speed of the game; baccarat can be played at a rate of 20-150 hands per hour to over 200 hands per hour and it can also slow down to 40 hand per hour. In online baccarat, the player adjusts the settings and can even pause the game in the middle of a hand. 
For land based baccarat games there are dress codes necessary in most cases. It all adds to the overall ambience. Casino members are entitled to comps according to their achievements, and they can enjoy all kinds of other perks such as complimentary drinks and extra entertainment (spa, pool, restaurants, music shows etc.)
Differences between Live Baccarat and Online Baccarat in a nutshell:
Online baccarat is more convenient in the sense that it can be accessed from any place, at any time. Live baccarat requires the player's physical presence.
Online baccarat doesn't require any formalities in terms of dress code, whereas casinos that host live baccarat do.
Live baccarat sessions cost more than baccarat games at brick-and-mortar establishments.
Live baccarat provides the atmosphere complete with dealers and other players, which can only be imitated to a certain point in the software versions of the game.

 

Live baccarat table seats are not always available; online baccarat always has open seats.
Online baccarat is more for bettors who play at low stakes and appreciate the convenience, whereas the live games are more suited for high rollers who are good at socializing.

 
YOU MIGHT BE ALSO BE INTERESTED IN THESE:
LATEST NEWS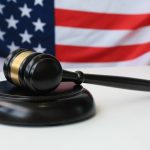 New Jersey Gambling License Renewal Deadline Approaching [...]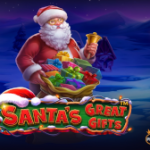 Get Ready for Christmas With Santas Great Gifts by Pragmatic Play [...]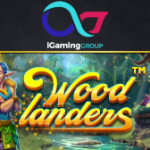 Explore a Fairy Forest in the Woodlanders Slot by Betsoft [...]
POPULAR PAGES VISITED BY OUR READERS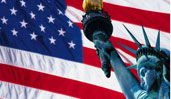 BEST US CASINOS
BACK TO TOP