Casino Blog
Playing Online Slots: Things Players Should Avoid
- February 7, 2017 By Riley Wilson -
It is so easy to enjoy online slots – so easy that we sometimes forget about certain aspects of the whole experience that might harm us more than actually help us win. Of course, having fun is a great part of it and something one should never give up on, but when you're playing with real money you'll be doing yourself a favour by introducing a bit of discipline and general awareness into your play. Even though the basic premises of playing slots are so ridiculously simple, as you only need to put some money into the machine and hit the Start button, the aftermath can leave you baffled when you're not completely in control of what is going on. Here are a few most frequent mistakes slot players make, and if you find yourself recreating any of them, pull the brakes and start over – you'll be a much happier gamer!
Selecting Slots at Random
It's true; a worryingly low number of players actually do their research on the slot machines before they start playing. This happens for various reasons, either they are low on patience or they simply consider there is nothing new to learn and think they know slots inside and out. They couldn't be more wrong. You should always examine the game's paytable, all the terms and conditions attached to it, the RTP and therefore establish which types of games best suit your gambling preferences. Once in a while indulge yourself in a slot that strikes your fancy, but don't make it a regular practice as it will only give you instant pleasure of enjoying the theme and a delayed insight into how much you're actually losing.
Poorly Managed Bankroll
Taking care of your bankroll cannot be stressed enough. It is of vital importance that you determine your bankroll beforehand, separate it nicely from all your other funds, and then stick to it like it's the law. You may think that this kind of strict discipline might make all the fun distant, but if you do a good job at determining how much you can afford to spend on slots, you'll always feel comfortable while playing. Remember not to exceed your budget not even for the smallest sums, because you might get tempted to wager more and more with each new spin and that just makes it all lose its point. It's a slippery slope you better get around in time.
Always Go For Max Bets
This is very inertia-like move, and players should really stop for a second and give it a good reassessment. Even though many believe betting max credits leads to higher payouts, the truth of the matter is you will most likely have your balance swallowed on a faster pace. Big wins may come early in the play, and they might not, and because you really never know it is best to test the slot's payouts by wagering smaller amounts at first. In general, odds of winning don't depend on higher wagers, but on playing more and more spins.
Get Carried Away After Bigger Wins
Everybody makes this mistake from time to time. After obtaining a big win, we just get greedy. We want more from a machine that has already given as our money's worth, just because we naively assume one big payout will necessarily induce more and we'll surely find ourselves in an almighty winning streak. Sure, you may get lucky, every slot is a game of chance where good fortune is your ally, but most of the time you will be better off if you simply cash out your big win and step away. It has been the experience of many players that after they've keep playing and reached another big win in this prolonged session, they would have still lost a considerable part of their prior winnings. Most of them admit the initial win, had it been cashed out, would have brought them greater satisfaction.
YOU MIGHT BE ALSO BE INTERESTED IN THESE:
LATEST NEWS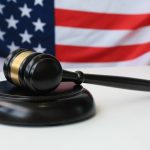 New Jersey Gambling License Renewal Deadline Approaching [...]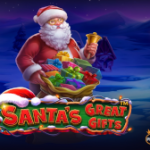 Get Ready for Christmas With Santas Great Gifts by Pragmatic Play [...]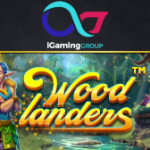 Explore a Fairy Forest in the Woodlanders Slot by Betsoft [...]
POPULAR PAGES VISITED BY OUR READERS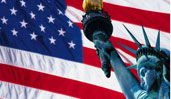 BEST US CASINOS
BACK TO TOP