Casino Blog
Pontoon vs. Blackjack: Similarities and Differences
- August 2, 2019 By Riley Wilson -
Blackjack is undoubtedly one of the most popular casino games ever. It is played worldwide, at brick-and-mortar and online casinos. On the other hand, you may not be familiar with the similar card game of a bit strange name – Pontoon. Considered Blackjack's less popular cousin, Pontoon shares a number of features with 21, yet there are still rules that make these two games totally different. If you want to know all the similarities and differences between Pontoon and Blackjack, stay with us as we got you covered.
Pontoon Rules and Payouts
Just like in Blackjack, the main goal in Pontoon is to get a hand of 21 or as close as possible to it. To beat the dealer, you must not exceed 21. You place a bet and receive two cards face-up while the dealer gets their cards face-down. As for card rankings, they are the same in both games with Aces counted as 1 or 11. Once you have received the first two cards, you make a further decision, just like in the game of Blackjack. You can Twist (Hit) or Stick (Stand). In Pontoon, you can hit even after doubling down.
A Pontoon and a Blackjack hand are the same. They consist of an Ace and a 10-value card. However, payouts differ, with a natural Blackjack paying 3:2 while a natural Pontoon pays 2:1. In Pontoon, you can win this payout even after splitting while in Blackjack a split hand pays even money even when it creates a natural Blackjack. However, in Pontoon, the dealer wins on all ties.
A five-card trick or Charlie is another thing you will find in Pontoon and not in Blackjack. It is created with five cards with a total that does not exceed 21 and grants a 2:1 payout. In case the dealer creates the same hand without exceeding 21, your hand will be beaten. There are a few other rules that apply to the game of Pontoon. You will find them all listed on this page.
What Makes Pontoon and Blackjack Similar?
The main goal in both games is the same – to create a hand worth 21 or as close as possible to it. The ranking of the cards is the same and the way they create hands. Practically, these are the only features the two games share. Let's learn more about the differences between Pontoon and Blackjack.
What Are Major Differences Between Pontoon and Blackjack?
Once you start playing Pontoon, you will notice the most obvious difference between the two games – the terminology they use. While in Blackjack you hit when you ask the dealer for another card, in Pontoon you twist. When you don't want another card, in Blackjack you stand while in Pontoon, you stick. You are aware of the fact that you can hit after doubling down in Pontoon, yet the term used for double down is "buy".
One rule that makes Pontoon less favourable to players is that the dealer's cards are dealt face down. That means that players cannot make their decisions based on the dealer's face-up card like in Blackjack. On the other hand, a natural Pontoon hand pays a bigger prize than a natural Blackjack hand. Another disadvantage of Pontoon you should be aware of is that the dealer wins on all ties.
Which Game to Play?
As you can see, Pontoon provides players with an extended list of options, like doubling down or buying when they have more than two cards in their hands and hitting or twisting after doubling down. On the other hand, some other rules put the player at a disadvantage like a dealer winning on all ties and keeping their cards face-down. What makes the game of Pontoon more attractive than Blackjack is a payout of 2:1 on a natural Pontoon, which is bigger than 3:2 paid by a natural Blackjack. Don't forget about a five-card trick which pays 2:1 in Pontoon and you cannot win on it in Blackjack.
Will you play Blackjack or Pontoon depends on your own preference and we cannot suggest which of the two games you should play. Each of them has its own advantages and disadvantages. However, whichever of them that you play, always keep in mind that you have to apply the proper strategy and keep an eye on your bankroll.
YOU MIGHT BE ALSO BE INTERESTED IN THESE:
LATEST NEWS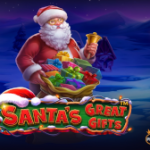 Get Ready for Christmas With Santas Great Gifts by Pragmatic Play [...]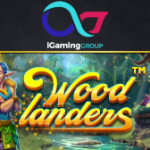 Explore a Fairy Forest in the Woodlanders Slot by Betsoft [...]
NetEnt Launches Superstars Slot With Crossover Characters [...]
POPULAR PAGES VISITED BY OUR READERS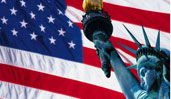 BEST US CASINOS
BACK TO TOP