Casino Blog
Progressive Casino Games – Tips and Tricks
- July 21, 2017 By Riley Wilson -
Progressive online games are known for their head spinning jackpots, that can seduce even the most rational and cool-headed players in a blink of an eye, with their promise of life changing payouts at the very tip of your fingers. The most common variation of the Progressive games are Jackpot slots, often labelled as the industry's bogeyman due to their low main game payouts and dry spins potential, which inevitably leads to higher betting requirements.
Even despite of that, Progressive slots remain the most appealing and sought after games on the market, whose popularity hits the sky after every success story of a humble player who turned $0.01 bet into millions of dollars. While, in all honesty, this has been known to happen, Progressive slots can more often turn into an expensive habit, that can cost you much more than it will gain you – in the long run. However, the adventure can also end up with you profiting and possibly even be one of those lucky few overnight millionaires; all you need to do is be cool, play by the rules and follow some common sense tips:
Tip#1: Prioritize
Since you are after the big bucks, you may as well go all the way and forget about everything else that can drain your time and resources. Progressives games will not pay out as frequently as the ones with limited total payout, being that a certain percentage of every player's bet will go towards the constantly increasing main prize. This is why the smartest thing to do would be to eliminate other distractions and to focus your energy on Progressives.
Time and money are of the essence in progressive slots, for one simple reason – literally every spin can be "the one" and every minute you spend playing can bring you closer to the jackpot.  Planning and maximising the amount of time devoted to this particular type of games will increase your chances of being the one who will get that winning spin.
Tip#2: "Never drink more that you can handle"
We've all been there. All work and no play makes Jack a dull boy, and, let's face it – no one wants to be that guy. You get a little wild and a little loose and you are paying the price tomorrow. The same goes for progressive jackpots – the adrenaline of the game hits you hard and before you know it, your balance is gone and you are right back where you started.
But it does not have to be like that – progressive games come in all shapes, forms and betting ranges and all you need to do is select one that you could actually finance. A lot of developers have even gone a step further and launched progressives which give all of the players an equal opportunity to win the jackpot – even if they are not pushing the max bet limits. In order words, you have the same odds of winning by staking a penny as any other player who opted for the maximum bet.
Tip#3: Don't look back and avoid the temptations
The longer you keep the game running, the better are your chances of actually reaching that finish line. Time is the crucial factor of any progressive game. Odds of getting the jackpot increase (together with suspension) after every passing minute and, statistically, the best way to reach that final destination  is to maintain the flow and play out the entire available balance.  Although bonus features such as Gamble or Double may seem like a quick fix, they are best left alone. Beating the Progressive game is achieved by patience and stamina, not risk. Tempting as it may seem, Gamble feature can destroy the entire progress you made in a second, and who knows – maybe the winning spin was just around the corner…
YOU MIGHT BE ALSO BE INTERESTED IN THESE:
LATEST NEWS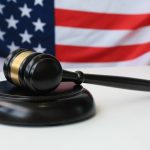 New Jersey Gambling License Renewal Deadline Approaching [...]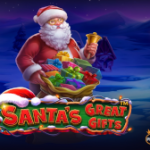 Get Ready for Christmas With Santas Great Gifts by Pragmatic Play [...]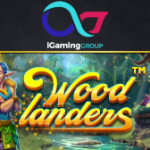 Explore a Fairy Forest in the Woodlanders Slot by Betsoft [...]
POPULAR PAGES VISITED BY OUR READERS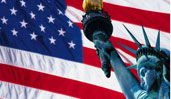 BEST US CASINOS
BACK TO TOP