Casino Blog
Self-exclusion from Online Casinos: Does it Work?
- May 11, 2017 By Riley Wilson -
Gambling online isn't quite as simple as using any other website. Online casinos are proper establishments, institutions if you will, of which you become a customer as soon as you register a valid account. You start using the services of an internet casino establishment under their specific terms and conditions and the moment you place your first money bet you enter the risk of taking it too far. This is why responsible gambling is an extremely important aspect of online wagering. Unless you play responsibly, chances are you could lose massive amounts of money, seriously disturb your state of mind and transform something that should entertain you into a horrifying nightmare.
There are people with a gambling habit, and that is a proven fact. Online casinos are aware of the problem with such individuals and are ready to participate in any initiative that could put a stop to such disorderly behavior, or at least reduce it as much as possible. One would think that online casinos particularly benefit from chronic gamblers, but that is actually far from true. If gambling addicts became the majority of online casino users, their reputation and overall impression of the business would be compromised. That being said, you shouldn't be surprised when you see self-exclusion buttons at casino websites. But do they work?
Self-exclusion Explained
A casino member can apply for the self-exclusion program, offered by the house in the interest of responsible gambling, for a number of reasons. Some want to save money for a certain purpose and want to stay out of wagering for a period of time until they reach their goal, while some people merely want to hit the brakes on their gambling habit before it becomes too toxic and consuming. What is self-exclusion exactly? Much like when you sign a contract between yourself and the casino when you register, a self-exclusion is also a legal tool that you apply for voluntarily. The self-exclusion formal agreement states that the venue will cease to accept bets from the player for a certain period both parties agreed upon or even indefinitely. In theory, the self-exclusion approach to reducing problem gambling and addiction is a fairly helpful course of action.
Self-exclusion Put to Practice
Licensed and considerate online casino establishments will offer you the self-exclusion method, but its effectiveness depends on you as much as it does on the casino operator you've made the agreement with. Often enough you'll find, at the casino, telephone numbers for helplines and website addresses of counselors who deal with out-of-control gambling, but it will be completely up to you to contact these bodies.
Also, be mindful of the websites that exclude you from a single website that forms a part of a group. It's not perfectly clear if the exclusion should be carried over to all of the properties managed by the group or it should only be valid for that one venue you've applied at. There have been cases of casinos allowing players to place real money wagers at a different website from the one they've previously got self-excluded from, but the things didn't go well for the unfortunate bettors. Some have won big amounts of money and were refused their payouts because the casino found it necessary to cite the self-exclusion clause at that very point.
Piece of Advice
By all means, use self-exclusion if you reach that gruesome state of incontrollable gambling. But if you're prepared to approach online wagering in a more lighthearted spirit, looking to have some fun, and perhaps win a few nice prizes, then make sure you gamble responsibly. Set your session limits, loss limits and wagering limits and respect the conditions imposed by the casino. The key to a safe online gambling experience is to play for as long as you feel comfortable, within the limits of what you can afford.
YOU MIGHT BE ALSO BE INTERESTED IN THESE:
LATEST NEWS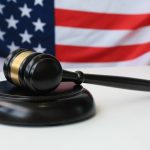 New Jersey Gambling License Renewal Deadline Approaching [...]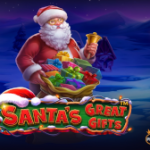 Get Ready for Christmas With Santas Great Gifts by Pragmatic Play [...]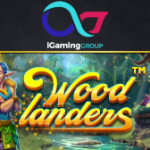 Explore a Fairy Forest in the Woodlanders Slot by Betsoft [...]
POPULAR PAGES VISITED BY OUR READERS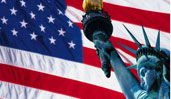 BEST US CASINOS
BACK TO TOP