Casino Blog
Sic Bo Tips and Strategies
- August 8, 2017 By Riley Wilson -
Sic Bo is a highly popular dice game which was invented in China hundreds of years ago. It spread to the rest of the world and particularly through the US in the 19th century. Played with three dice, the game has other names too like Tai Sai or Dai Siu which translates to English as Big or Small. Sic Bo is a true game of chance and it has quite simple rules. Besides three dice, the game involves the board where betting options are displayed as well as possible payouts. All you have to do is to place your bet on one or more options and correctly guess the outcome of the dice roll. Easier said than done, one would say, especially when luck is all you can rely on. So, let's see what you can do to improve your winning chances.
Understanding Betting Options
When playing Sic Bo, you can place a bet on one or more numbers. The board is right in front of you with all betting options displayed and you are supposed to choose a preferred bet. Payouts may vary from one board to another, so choose a board with the best prizes.
You can play Single, Double or Triple bets, meaning that you can bet on a single number to appear on one, two or all three dice. Payouts depend on the bet you have chosen to play and vary between 1:1 when your number appears on one dice and 180x your stake if a specific number appears on all three dice. The Triple bet on a specific number is the least probable to win, so use it carefully despite high payouts it can yield.
Small and Big is a popular betting option. You can place your bet on "small" numbers from 4 to 10 or on "big" numbers between 11 and 17. Another popular bet is Total which wins if a total between 4 and 17 lands. Triplets are excluded from both bets, meaning that you lose if a sum of 3 or 18 appears when playing these bets. Small and Big bets pay 1:1 whereas Total bets pay between 6x and 60x your total bet.
The last bet available is Combination. You are supposed to choose two different numbers from the offered combinations and if they appear on two dice in a single roll, you will win 6x your stake.
Sic Bo Strategies Explained
Now that betting options are explained to you, you can go on and choose a strategy you will apply. You should choose a strategy according to your level of experience.
The Low Risk strategy is designed for beginners. If your bankroll is not very high and you are not that experienced, you can find this defensive strategy useful. If you opt for it, try to play Small and Big bets or Combination bets which should provide you with lower but consistent payouts.
The Medium Risk strategy is tailored for Sic Bo players with a medium budget and it involves more complex bets. You can combine bets to maximize your winning chances. You can play Double and Total bets combined, for instance. These bets can yield some high payouts, but if you lose, your loss will be bigger too. That's why this strategy is more convenient for more experienced players.
The High Risk strategy is one for high-rollers or Sic Bo experts. It also involves more complicated bets, or, to be precise, combinations of bets. The main objective is to win more prizes in one dice roll. Double, Combination and Total bets can be played simultaneously. For instance, you can place a 3 unit bet on a Total of 8, a 2 unit bet on the Combination of 2 and 3 and 2 unit bets on Double 1, 2 and 3. You will win 27:1 if a sum is 8, 12:1 if the 2 and 3 combined appear and 22:1 if a Double bet wins.
Sic Bo Tips to Remember
Practice in free play mode
Choose a good table which offers higher payouts
Know your budget and set the winning and losing limits
Choose a proper winning strategy
Avoid playing Triple bets
YOU MIGHT BE ALSO BE INTERESTED IN THESE:
LATEST NEWS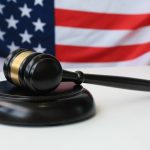 New Jersey Gambling License Renewal Deadline Approaching [...]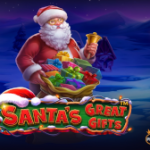 Get Ready for Christmas With Santas Great Gifts by Pragmatic Play [...]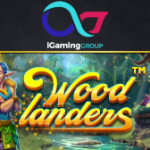 Explore a Fairy Forest in the Woodlanders Slot by Betsoft [...]
POPULAR PAGES VISITED BY OUR READERS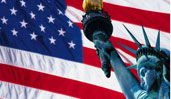 BEST US CASINOS
BACK TO TOP