Casino Blog
Teen Patti Explained
- November 6, 2020 By Riley Wilson -
Coming out of India, the game of Teen Patti has been taking the world of online gambling by storm. Though it's not going to replace the big classics like blackjack any time soon, it certainly has a dedicated player base More and more gaming software developers are opting to offer live Teen Patti games as part of their portfolio. Teen Patti apps especially are spreading like wildfire, to accommodate India's focus on mobile online gambling.
However, the game remains a mystery to most western audiences. If you're still wondering how to play Teen Patti, you've come to the right place.
What is Teen Patti?
Teen Patti is a fairly simple gambling card game similar to three-card poker. In fact, Teen Patti means "three cards", though the game is sometimes also called Flash or Flush. Any number of players can participate, though it's usually 3 to 7 players. Having said that, most games in which you play Teen Patti online pit you in a 1v1 scenario with the dealer. Since CasinoDirectory is focused on Teen Patti in online casinos, that's the version we'll be discussing.
To play Teen Patti, you'll need a single standard 52-card deck with no Jokers. A typical hand begins by putting down bets. If you're an experienced casino gamer, keep the 3-card Poker comparison in mind. The only differences are in a few hands and in the odds.
How to Play Teen Patti
You'll need to put down an Ante bet before the game begins. Additionally, some online Teen Patti games boast side bets such as Pairs or 3+3 Bonus. This would also be the time to place these.
The dealer then puts down three cards face-up and thee cards face-down. The up-cards are your hand, while the hidden ones are the dealers. Now is the time to make your decision – bet or fold. You can choose to put down a Play bet which is equal to the Ante bet. Alternatively, you can fold, lose the current hand, and lose your Ante stake.
The dealer then reveals their three cards and the stronger hand wins. Here are all Possible Teen Patti hands and winning combinations ranked from strongest to weakest.
Trio or Three-of-a-Kind. The strongest possible hand contains three cards of the same rank.
Straight Flush. Three consecutive cards of the same suit. The best possible combination contains an Ace, a Two, and a Three. Next in power is Ace-King-Queen followed by King-Queen-Jack.
Straight. Three consecutive cards of different suits. Again, Ace-Two-Three is the best combination. Note that King-Ace-Two is not a valid combination.
Flush or Colour. Any three cards of the same suit. Only the highest card is used when comparing two Colour hands, followed by the lowest.
Pair. Two cards of the same suit. The odd card is used to determine the winner in the case of a tie.
High Card. If all else fails, the player with the highest card wins. Just compare the highest two cards first, followed by the second-highest, followed by the lowest.
Teen Patti Payouts
Winning Teen Patti is not just about having the most powerful three cards. Some additional rules were invented to fit the game to an online casino format.
IF you win, you'll get the return on your Ante bet either way. It's usually paid at odds of 1:1. However, the dealer needs to "qualify" if you want to get the full payout of your Play bet. The point at which the dealer qualifies is different, depending on the Teen Patti game online. In some titles, they'll need a pair. Occasionally, qualification requires a High Card of some sort – like a Queen or a King.
If the dealer qualifies, the wagers are settled as usual, and you'll win the Play bet at odds of 1:1.
If the dealer fails to qualify, your Play bet is Pushed. In other words, the stake is returned to the player in full. Of course, all of this only takes place if you win at all. If you lose or fold, you'll lose both the Ante and Play bets.
Also, particularly strong hands offer better odds for Ante win payouts. For instance, a Straight Flush can often net you a 5:1 return to your Ante Stake. Three of a Kind often pays out at 4:1, too.
Conclusion
Just like 3-Card Poker, Teen Patti can be deceptively complicated. Though there are plenty of Teen Patti strategies to win out there, they're beyond the scope of this short intro. Teen Patti strategy aside, you should know everything you need to get out and play Teen Patti for real money right now. Good luck!
YOU MIGHT BE ALSO BE INTERESTED IN THESE:
LATEST NEWS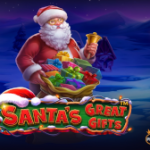 Get Ready for Christmas With Santas Great Gifts by Pragmatic Play [...]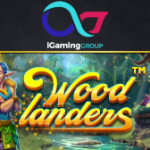 Explore a Fairy Forest in the Woodlanders Slot by Betsoft [...]
NetEnt Launches Superstars Slot With Crossover Characters [...]
POPULAR PAGES VISITED BY OUR READERS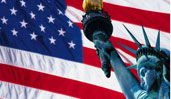 BEST US CASINOS
BACK TO TOP