Casino Blog
The Effect of Bingo on the UK Economy: An Ever-Expanding Market
- July 14, 2023 By Riley Wilson -
In recent years, gambling has expanded and proliferated via the internet, becoming a considerably more profitable market in the UK and worldwide. This exponential increase has grown from $449.04bn in 2022 to $702.45bn, marking an annual growth rate of 56.4%. In the UK, revenue totalled £14.7bn in 2022, with a growth rate of 18.1%. Currently valued at £35 billion, online gambling establishments are anticipated to generate more than double (£72bn) in 2024.
These staggering recent gains can almost certainly be attributed to the rapid advancement of online gambling technology, the ubiquity of smartphones, and a paradigm shift in flexible betting engagement driven by an increase in individuals working from home. As a direct result, top online bingo sites in the UK have become more competitive, offering more accessible (including mobile-first) interfaces, interesting features, a wider selection of games with new titles such as Bingo King, Bingo Revealer, Bingo Solo, more convenient and secure payment and withdrawal options, and streamlined customer services available 24/7.
The Historic Popularity of Bingo in the UK
Bingo is considered by many to be a quintessential British pursuit. However, it is reputed to have been invented in the 16th century in Italy, with versions of this simplistic game popular today throughout Europe, Asia, the Americas, Australia, and Africa. Although bingo was widespread in the UK throughout the 20th century, the Betting and Gaming Act in 1960 legalised the game and stimulated a surge in popularity that transformed a straightforward game into big business, generating significant revenue and establishing it as an exceptionally British form of recreation. This amounted to more than 150,000 players per day visiting single bingo halls in the 1960s, with UK club membership reaching 14 million by 1963. This is particularly stark considering the population of the UK was only 53.5 million that year.
By 1983, there were more than 1,600 venues in big cities and small towns across the UK. However, the industry witnessed a notable decline in the 1990s, perhaps due to the launch of the National Lottery and the expansion of gambling options provided by the advent of the internet. Moreover, smoking bans in 2006 (Scotland) and 2007 (the rest of the UK) detrimentally impacted the industry. In addition, bingo was the form of gambling in the UK with the highest tax rate at 20%. Nonetheless, this tax rate was halved in 2014, and since then the UK's favourite social game has started to recover – particularly in an online context.
Bingo's Return to Power
As bingo has regenerated and become popular with entirely new generations, online bingo in Europe has become exceptionally financially lucrative; in 2019, UK online bingo venues generated more than £1bn in revenue – in 2010, this rose to £1.34bn. Among the other types of available gambling in the UK, Bingo has risen to become the fourth most profitable, with gross profits reaching £688.3 million in 2018.
However, governmental data integrates remote betting, bingo, and casino gambling as a single industry that contributes £5.3 billion to the economy overall. The UK Gambling Commission reported that "remote bingo" accounted for £198 million in 2018-2019 – a 3% share of the overall UK online gambling market in 2018. Physical bingo halls accounted for 4.7% – a 51.4% share in revenues compared to other games. In addition, a recent survey of UK online gamblers revealed that 24.2% said they regularly engaged in online bingo.
How Much Does Bingo Contribute to the UK Economy?
Bingo generated approximately £1bn in revenue in 2018-2019 – a significant contribution to the economy that is markedly larger than (for example) Spotify and Netflix combined. 2016-2017, bingo participating generated more than £1bn, whilst Spotify and Netflix generated £750 million. This amount of Brits who participated in bingo physically and online in 2022 increased to 5.6 million people for the year – more than subscribers to Amazon (4.8 million) or Apple Music (3.8 million). In terms of tax, Bingo in the UK generated almost £500mn n revenue from April 2021 to March 2022 – a significant contribution to the national economy, as a "generational" game that continually reinvents itself.
Overall, the future of bingo appears to be promising. Bingo offers simplicity, a wide variety of themes and versions, affordability (with many chances for free games), and numerous bonuses and promotions. Bingo can now be engaged in from anywhere at any time (including for short spells). Moreover, there are no closing times online, providing additional flexibility and accessibility to a wider audience. These inherent qualities and expansion of the online realm have led speculators to predict a lucrative future for bingo.
YOU MIGHT BE ALSO BE INTERESTED IN THESE:
LATEST NEWS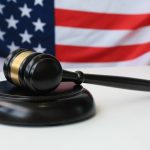 New Jersey Gambling License Renewal Deadline Approaching [...]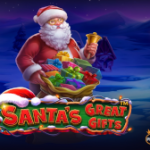 Get Ready for Christmas With Santas Great Gifts by Pragmatic Play [...]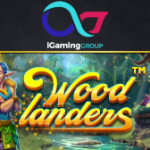 Explore a Fairy Forest in the Woodlanders Slot by Betsoft [...]
POPULAR PAGES VISITED BY OUR READERS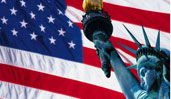 BEST US CASINOS
BACK TO TOP