Casino Blog
Top 5 Casino Games for Beginners
- March 26, 2018 By Riley Wilson -
Few things are as exciting as the first day in a casino, be it a land based venue or an online platform featuring hundreds of differently categorized games. The thrill can without a doubt be overshadowed by the confusing and extensive offer that both of the facilities provide, especially if you are only just getting acquainted with the rules, table limits and casino etiquette. So, until you establish yourself as a "gentleman gambler" (they too were once beginners), here are top casino games that you can try before figuring our what your gambling style and preferences are. All of the games listed below also have variants with different table limits and playing speed, which makes them ideal for those who are looking to do a bit of practice, perfect their strategy and develop a betting system.
Roulette
Arguably, one of the most exciting games in the casino which does not require any type of strategy, Roulette can be as simple or as complicated it as you want it to be. The game is completely random, which means that your bets can be random as well – no complicated strategy charts or outwitting your opponent is needed in Roulette since your only rivals are chances and odds. Most gamblers recommend that you stick to Outside bets (Red/Black, Odd/Even, Dozens and Columns) in Roulette, which is pretty much all you need to remember.
Pros – low house edge, simple, fun and unpredictable.
Cons – the random nature of Roulette may not appeal to players who like having at least some control over the outcome.
Slots
Probably the best option for first time players, due to extremely wide betting range and simple gameplay – you pull the lever and wait for a payout. However, slot machines nowadays are so much more than that and the players are often showered with an array of in-games and special features that can be triggered on any single spin.
Pros – an excellent choice of different themes, paylines, software providers and variants with progressive jackpots.
Cons – the possibility of extremely long dry spins, especially on low return to player percentage slots.
Video Poker
Ideal for those who would like to brush up on their poker skills and rules, Video Poker is a low house edge game with multi and single hand versions. The best part is that your opponent is a machine and not a table full of more experienced players who are looking for a fish (reckless rookies).
Pros –  high RTP  (make sure that you are playing on a full pay, 9/6 payout machine) and a less stressful way to play poker and learn the basic strategy in a jiffy.
Cons – this is one game where you will need to start developing your poker skills asap if you are trying to gain a profit.  
Blackjack
Some might wonder how this game ended up on the list, but Blackjack is one of the first serious card games that most players pick up. The rules are also pretty simple and a lot of people find themselves using the basic strategic rules of Blackjack in one sitting.
Pros – a dynamic game that offers an immense strategic potential, although playing it with the basic strategy will not make it any less exciting.
Cons -– some of the more advanced Blackjack techniques are frowned upon by the casino operators, so once you are officially out of the beginner zone, there is not much room for further advancement unless you are willing to risk being banned from a casino.
Baccarat
Another extremely simple card game, Baccarat may be known as a High Roller territory but at least you are free from struggling with learning anything more than the rules. Resting entirely on chance, Baccarat will let you sit back and enjoy your luck, without being concerned with whether or not you are skilful enough. The main thing to remember here is that anything other than the Banker bet may not be such a good idea.
Pros – smooth running and extremely easy to grasp.
Cons – Banker bet comes with 5% commission and stakes run high in Baccarat.
YOU MIGHT BE ALSO BE INTERESTED IN THESE:
LATEST NEWS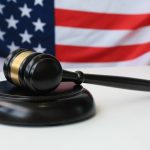 New Jersey Gambling License Renewal Deadline Approaching [...]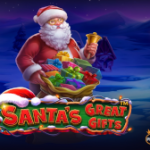 Get Ready for Christmas With Santas Great Gifts by Pragmatic Play [...]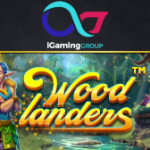 Explore a Fairy Forest in the Woodlanders Slot by Betsoft [...]
POPULAR PAGES VISITED BY OUR READERS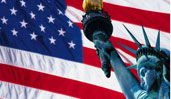 BEST US CASINOS
BACK TO TOP