Casino Blog
UK Credit Card Gambling Ban and the Rest of the World
- March 12, 2020 By Riley Wilson -
As of mid-April 2020, UK gamblers won't be able to use credit cards for gambling. According to UK authorities, this measure should protect vulnerable people and reduce harm from this form of entertainment. In this article, we will discuss such a decision and whether a similar measure will be taken in other regulated markets.
Good or Bad News?
In Great Britain, 24 million adults gamble and 10.5 million of them gamble online. In 2018, 800,000 consumers in the UK used a UK-issued credit card for gambling. The source of this information is UK Finance. Another research carried out by the country's regulator UK Gambling Commission reveals that 22% of online gamblers who use a credit card to gamble are classed as problem gamblers. The watchdog adds that even more players are at some risk of harm.
After reviewing all the data related to online gambling and public consultation carried out between August and November 2019, the UK Gambling Commission decided to outlaw using credit cards for gambling. The ban applies to all forms of gambling, online and offline, with the only exception being non-remote lotteries.
While the government and its body believe that such a measure can reduce harm from gambling, some believe that it won't stop people from playing casino games. What's more, they think that personal freedoms are endangered by introducing such a measure. The truth is that a credit card ban will prevent players from using the funds they don't have. Yet, there are a plethora of other banking methods they can use to fund their casino accounts.
Will Australia Follow Suit?
At the moment of writing this article, the UK is the first and only regulated market in the world that has enforced a ban on credit card gambling online and offline. However, another country could do the same. It is Australia, where four banks have already prohibited credit card gambling. At the same time, another one prevents their customers who have reached 85% of their credit limit from using the card for gaming.
The Australian Banking Association called for public views on the use of credit cards for gambling. Now, they can be used for online sports betting, so you cannot make wagers with them at retail gaming facilities. The association asked stakeholders to share their opinion on whether the use of credit cards for gambling should be prevented or limited.
According to its representatives, banks have an essential role in helping tackle the issue of problem gambling. Still, there are no measures that will be taken on the national level. The Australian Banking Association is considering recommendations for banks which include barring players from using credit cards to purchase lotto tickets or scratch cards.
As you would expect, some online gambling operators have commented on the potential ban as short-sighted, adding that it would "spin the racing industry into decline." Some said that such a measure will limit the choices available to the majority of Australian punters.
Closing Thoughts
While waiting for the credit card ban in the UK to come into force, we cannot help but wonder if that's the only measure the authorities could come up with to tackle problem gambling. No matter how much we like to play casino games online, we always stress how important it is to play responsibly. All stakeholders, including operators, players and other regulators, are responsible for preventing and minimising harm from gambling. If you think you cannot cope with problem gambling alone, make sure to turn to organisations dealing with it.
YOU MIGHT BE ALSO BE INTERESTED IN THESE:
LATEST NEWS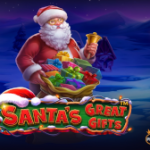 Get Ready for Christmas With Santas Great Gifts by Pragmatic Play [...]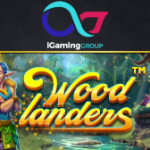 Explore a Fairy Forest in the Woodlanders Slot by Betsoft [...]
NetEnt Launches Superstars Slot With Crossover Characters [...]
POPULAR PAGES VISITED BY OUR READERS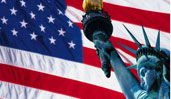 BEST US CASINOS
BACK TO TOP