Casino Blog
Uncover the Myths of Online Slot Machines
- December 12, 2014 By Staff Writer -
Slot machines are the most played games in any online casino, but many players have misconceptions about these games. When playing an online slot, there are many choices that can be enjoyed and each game will offer different payouts. This is based on the lines that are in play, the bonus rounds that are offered, the amount of the wager being placed and whether the slot is a progressive game. To benefit from playing these games in an online setting, it is important for players it be aware of the myths and get the right information so they can embark on an exciting and rewarding slot experience when they choose to gamble online. The following myths are common and here, players can learn the truth about online slots.
Slot machines pay out at certain times during the day. This is a common myth and unfortunately, many players believe it to be true, but it is not. Slot machines are games of chance and the results of the game are controlled by a random number generator. There is no way for any online casino operator to alter these settings, so there is no way to predict when a game will offer a win.
Slots that hit jackpots will not payout again. This is another myth that holds no truth at all. Since the random number generator is again being used, the game can payout at any given time. It is possible to win multiple jackpots while playing the same machines during the same gambling session. The odds are low, but it can happen. Many player make the mistake of leaving a machine after hitting a jackpot and they could end up losing out on more winnings.
Betting a single coin will increase payouts. To the player's dismay, there is no way for any slot machine to know the amount that is being bet. This means that no matter what bet amount is being placed. The machine will offer the same payouts. If players place a minimum bet and then a maximum bet, the random number generator will still generate the same results, so this is completely false.
Slot machines can be loose. Many players feel that when a new online slot is added to an online casino it will offer better payouts at first. The concept of a loose machine is a complete myth. The game results are all computerised and there is no way to adjust this. While some may think that casinos have control over the looseness of a particular machine, this is not true at all. There is no possible way for any slot machine to be adjusted to offer more or fewer payouts to any player at any time.
Slots are due for a large win after playing for long periods of time. Players often feel that if they keep playing the same game, they are bound to be a jackpot winner. This is not the case at all. Slot machines do have verified payouts, but these are no guarantee that any player will win. Every outcome of a spin on a slot is random and there is no telling when a jackpot will be won, or even when a large win will be offered. Those that think a losing machine is bound to hit will probably end up losing more money in the long run. It is best to get off any machine that is on a losing streak to preserve the bankroll.
YOU MIGHT BE ALSO BE INTERESTED IN THESE:
LATEST NEWS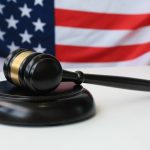 New Jersey Gambling License Renewal Deadline Approaching [...]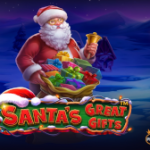 Get Ready for Christmas With Santas Great Gifts by Pragmatic Play [...]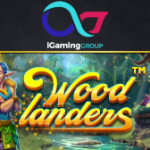 Explore a Fairy Forest in the Woodlanders Slot by Betsoft [...]
POPULAR PAGES VISITED BY OUR READERS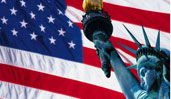 BEST US CASINOS
BACK TO TOP