Casino Blog
Understanding Return to Player (RTP) and Hit Frequency
- June 13, 2015 By Staff Writer -
Return to player and hit frequency are two terms that are often heard relating to online slot machines and players who wish to play these games for real money should have an understanding of these so they will know which games to choose and how to select those that offer the best chances to win.
Return to Player
is a popular term associated with slot machines and this term refers to the amount that players can win back over time while playing a certain game. RTP is expressed in a percentage and usually ranges anywhere from 92% to 98% for top rated slot machines. For example, a game that offers a 96% RTP will be a game that will offer around $96 in win returns if players bet $100 on the game.
The thing to know about the RTP is that it is not a guarantee to win. It is a percentage that the game will pay out over a length of time, so not all winnings will come in a large sum or even in the same playing session. By choosing games that have the highest RTP, players will have better chances of winning smaller returns on the game as they play. The Return to Player is actually the opposite of the house edge, so a game with a 93% RTP has a 7% house edge while offering payers a 93% chance of getting $93 on bets of $100 in return.
Hit Frequency
The hit frequency is another term that is known by experienced slot players online and this refers to the amount of time the machine will offer a winning combination. Hit frequencies are also presented in a percentage and the number can range anywhere from a mere 3% all the way to 45% or more. If a game has a 10% hit frequency, it will offer a paying combination 10% of the time, or 1 in every 10 spins.
When playing video slots that have multiple paylines, it is possible to achieve more than one winning combination in a single spin. The amount that is won on a game is not determined by the hit frequency. This is just a number that lets players know how often the game will pay out real money returns. Games that have a high frequency should be chosen by real money players as these indicate better chances of getting returns on the wagers. Unfortunately, many wins will offer the bet amount in return and not huge wins, so players often pay more attention to the RTP instead of the hit frequency when choosing games.
Summary
When choosing slot games, players should consider both, the RTP as well as the hit frequency. The Return to Player will let players know how much can be won back from a game over a period of time and the hit frequency will let players know how often a game hits or offers a winning payout. Games that have a high hit frequency are known as loose slots, and while the payouts may be low, they will come often.
YOU MIGHT BE ALSO BE INTERESTED IN THESE:
LATEST NEWS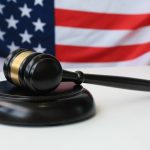 New Jersey Gambling License Renewal Deadline Approaching [...]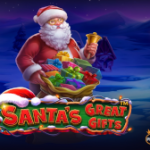 Get Ready for Christmas With Santas Great Gifts by Pragmatic Play [...]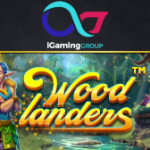 Explore a Fairy Forest in the Woodlanders Slot by Betsoft [...]
POPULAR PAGES VISITED BY OUR READERS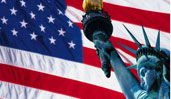 BEST US CASINOS
BACK TO TOP