Casino Blog
What Are Scattered Pays Slots and Examples
- September 26, 2022 By Riley Wilson -
Over the last few years in the online casino gaming industry, there have been several slot releases with the Scattered Pays slots mechanic. So what is this system and how does it work?
Essentially, Scattered Pays is an alternative to the paylines and winning ways payout system. It takes inspiration from the scatter symbol and its ability to payout anywhere on the reels. Scatter pays is a fun and innovative slot mechanic that has been getting increasingly implemented in modern slot games. Let us take a look at it and some of the slot games that use it.
Scattered Pays Slots Explained
The name of the Scattered Pays slot mechanic takes inspiration from the scatter symbol because scatter symbols payout from anywhere on the slot board. Hence the Scattered Pay slots score winning combinations anywhere on the reels as long as the player lands the appropriate number of symbols. This mechanic was created as a variation to the traditional paylines, winning ways, and the modern megaways.
As an example, let us say that your chosen scattered pay slot game has 5 reels and 5 rows and the symbols score if you land at least 5 of them. That means that when 5 or more regular symbols land on your 5×5 slot board in any position, you will score a winning combination. You will then receive a payout based on the scoring symbol. The main benefit of scattered pay slots is the increased chance of winning as players do not have to arrange symbols in particular combinations or even on adjacent reels.
Additionally, scattered pays slots usually go hand in hand with other mechanics such as cascading reels or cascading wins. This combination provides players with highly increased chances of scoring in slots and is generally a fun mechanic combination to see in modern video slots.
Let us now take a look at our top 3 scattered pay slots as an example.
Bee Hive Bonanza by NetEnt
One of the most popular recent scattered pays slots is NetEnt's Bee Hive Bonanza. This light-hearted and medieval-themed slot focuses on bee symbols and their various combinations with each other. Bee Hive Bonanza features 5 reels and 5 rows with an RTP of 96.09% and a maximum payout of 5000x the player's bet. Scattered Pays are implemented in such a way that if at least 6 regular symbols or up to 24 of them show up, the player is rewarded for the symbols' respective payout values.
Some of the extra features of Bee Hive Bonanza are the cascading wins, special bet multiplier bee symbols, and the bee hives. Apart from cascading wins which can score multiple times per spin, there are special multiplier symbols that can land on the board at any time. If bee hive symbols land alongside them, the multiplier value is collected and rewarded to the player. Though the scattered pay mechanics are superb in Bee Hive Bonanza, it is definitely its visuals, music, and bee charisma that make it stand out.
Beastwood by Quickspin
Join Mr. Beastwood in Quickspin's new slot game with the same name. The Beastwood slot introduces the scattered pay mechanic alongside cascading reels. Each scattered pay victory on the 3-reel by 4-row board introduces a new reel for more potential scatter pay combinations. The RTP of the Beastwood slot is 96.10% and the maximum win in this game is a whopping 29541x the player's bet. This great number is due to the amazing number of reels that can be opened if you are lucky enough to chain wins.
No wonder the Beastwood slot's volatility is a high value. Additionally, there are some special mechanics like the symbol multipliers that increase with each new symbol in the winning combination. There is also the bonus symbol which can trigger the free spins for even more crazy payouts.
Tropical Bonanza by iSoftBet
One of the summer releases by iSoftBet most guaranteed to help you cool down is the Tropical Bonanza slot. This cocktail party-themed slot features scatter pays with various fruit symbols. Tropical Bonanza board has 6 reels and 5 rows with a maximum win of 5887x and a 96.05% RTP value.
The crucial features of this iSoftBet release are the randomly-triggered special mechanics that grant payout multipliers. Also those that fill the free spins counter. The free spins counter also fills with the game's cascading wins feature which complements the scatter pays mechanic quite well. Tropical Bonanza is an all-around thrilling and entertaining cocktail slot experience.
Conclusion
As we can see, the Scattered Pays slot mechanic is an exciting video slot feature that has quite the potential. Scatter pays increase the chances of payouts compared to traditional fixed paylines. Furthermore, it truly shines when combined with extra slot mechanics like expanding reels or cascading wins. From our top 3 recent scattered pay slots, you could see that developers are always innovating. We cannot wait to see what interesting scatter pay slot innovations are to come in the future.
YOU MIGHT BE ALSO BE INTERESTED IN THESE:
LATEST NEWS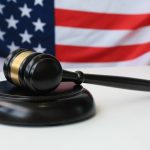 New Jersey Gambling License Renewal Deadline Approaching [...]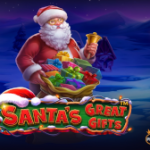 Get Ready for Christmas With Santas Great Gifts by Pragmatic Play [...]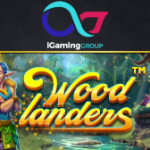 Explore a Fairy Forest in the Woodlanders Slot by Betsoft [...]
POPULAR PAGES VISITED BY OUR READERS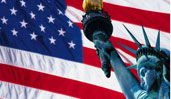 BEST US CASINOS
BACK TO TOP