Casino Blog
What It Takes to Be a Professional Gambler – Is It Really Possible?
- July 8, 2014 By Staff Writer -
Almost everything in this world is possible, including the possibility of becoming a professional gambler. By definition, a professional gambler is a person who skillfully knows how to gamble with real money in casino, sportsbook, poker and other gambling departments and makes a living out of it. Being a pro gambler is one of the toughest jobs in the world. Most people view gamblers as degenerates that gamble and eat pizza all day and by the end of the day they get lucky. However, this is not the real picture of being a pro gambler. In fact, being a pro in gambling takes a lot more like self control, excellent money management etc. If you believe you have what it takes to become a professional in gambling, you should know the following fact: it is generally estimated that only 0.01% of the gamblers who actually want to become pros are able to do it.
Why Gambling is Also a Career Choice?
Most people don't consider gambling as a real job. However, there are a few people that can really call themselves professional gamblers and live the gambler's lifestyle. However, there are pretty big downsides. Therefore, before making a decision to become a professional gambler, you should consider all the facts and really think about it.
The reason why gambling can be a career choice is that people can really earn money from gambling. Gambling is not entirely based on luck; there are sports or games that are based on skill as well. This is why most professional gamblers don't play slots; instead they turn to the blackjack tables or play poker because these games combine the element of skill and luck. Therefore, with appropriate strategies they can reduce the house edge and/or read their opponents and make the right choice.
Working as a professional gambler can be very profitable, but you should know that it is not an easy way to make a living. First and foremost, you need to be better than your opponents and this requires a lot of practice. You should also be aware that you can lose every time you place a bet. Therefore, you can easily make a mistake and suffer serious financial loss and this puts a lot of pressure.
Why It Is Hard to Be a Pro Gambler?
First and most importantly, there is a lot of stress involved. Playing poker, betting on sports or playing casino games from time to time can be fun, but not if you are working as a pro gambler and your next meal depends on whether or not you will win the pot. In addition, there are many pitfalls. A lot of gamblers have ended up becoming addicted to alcohol and/or drugs.
Furthermore, as a pro player you need to have good money management skills. After all you are betting with real money and you should be fully aware of how much and on what games or sports you are spending them. To be able to win real money, you have to bet real money and sometimes you can simply break even rather than win more on top of your bet. Last but not least, you should carefully approach the different types of gambling. You should closely consider the types of games that could make you a profit and choose where to play them.
What Type of People Can Become Professional Gamblers?
According to Mr. Lem Banker, a professional gambler, pros in gambling recognize the lure that gambling can have on people. "It's like quicksand," he says. He has seen too many people losing their heads and getting into trouble because of this practice. Therefore, for pro gamblers, it is important to look at situations and results objectively and analytically. They approach gambling as a job not as a fulfillment of their own addiction of gambling. They also never go over the line. Every bet they place is meticulously calculated. They know exactly when they have an advantage. Last but not least, pros in gambling keep a low profile, according to J. R. Miller, another professional gambler.
Pros and Cons of the Job
Poker pro Christatos Aristad points out "the rush of slowly coming to control the game" as the best part of being a professional gambler in poker. He says that pros know when they are in control and ride the rush, but, eventually, know when to stop. This separates them from hustlers.
The worst part of the job, according to Aristad is betting on sports. He believes that in sports betting you control nothing. You can only pay the odds and they are based on luck. And luck is the worst enemy for pro gamblers.
Advice and Tips from Pro Gamblers
There are a lot of stories from professional gamblers that may or may not motivate you to become a pro in gambling. But if you want to try and becoming one, you should consider the following advices and tips from pros.
Aristad advices never bet a penny more than you can afford to lose. He also says that it is always better to pocket your winnings and don't "ride the rush".
According to Mr. Miller, you can win at house track if you are good handicapper and you can win at poker if you read players carefully. Furthermore, to win at sports you need to beat the spread. On the other hand, he doesn't like to play casino games because he believes that you cannot beat them on the long run due to the house edge of games.
Summary
All in all, being a professional gambler is very risky, but not impossible. You should keep in mind that only very few people can call themselves a professional gambler. Moreover, these people don't live a glamorous life and are quite smart when it comes to gambling and choosing the best games to play or sports to bet on. In addition, you need to be fully aware of the "fictional things" that surround the subject of becoming a pro gambler and that only very small percent of gamblers can actually make it and become pros.
YOU MIGHT BE ALSO BE INTERESTED IN THESE:
LATEST NEWS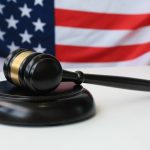 New Jersey Gambling License Renewal Deadline Approaching [...]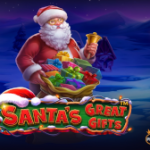 Get Ready for Christmas With Santas Great Gifts by Pragmatic Play [...]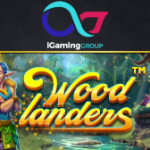 Explore a Fairy Forest in the Woodlanders Slot by Betsoft [...]
POPULAR PAGES VISITED BY OUR READERS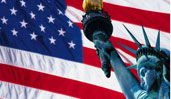 BEST US CASINOS
BACK TO TOP