Casino Blog
What Makes Slot Machines So Addictive
- October 18, 2017 By Riley Wilson -
There is truly something hypnotic about the slot reels spinning, making the players spend hours on end in front of an actual slot machine in a brick and mortar casino or a virtual one in an online gambling facility. The appeal is not lost whichever you choose – as soon as you start spinning, reality checks may be in order, especially with the latest generation slots. With the combination of supreme visuals and innovative bonus features, the slot machines of today have come a long way from their original 3 reels version. The software developers continue to compete in introducing more evolved and engaging slots, making every spin a small adventure!
Simplicity
The main cause of slot "addiction" is its simplicity. Unlike most other games that would require developing a strategy or gaining knowledge of (arguably) complex rules, slot machines have a rather straightforward structure, taking the players on a smooth sail. A lot of slots also offer AutoPlay or Quick Spin option, increasing the overall dynamics of a slot machine. It is therefore not surprising that a number of developers introduce a "Reality Check" feature, which will gently nudge a player and remind them on the session duration. Once the spinning of the reels starts, it is extremely easy to lose track of time and simply go with the flow.
Betting limits
One other reason a slot session can last for a really long time and keep the players coming back is the wide betting range. Depending on the slot, a spin can start with a bet of only $0.01 and go all the way up to several hundreds of dollars. In terms of a gameplay duration, this could mean an endless or at least a few hours long slot session, with a reasonable balance amount. The sessions will of course be prolonged with every new win and with some smart budget handling or levelling the wagers, even a smaller balance can take the player a long way.
In other words, slot machines are simple perfect for players who like to have flexible options when it comes to betting and who enjoy playing with a lot lower stakes than some other games of chance would allow.
Bonus features
The biggest treat of every slot machine is the set of special features that the developers integrate. Free spins are the basics of pretty much every slot, but the monotony is in most cases interrupted with Bonus games, additional modes, Gamble feature as well as introducing a new set of reels or symbols.
The surprise factor has become a crucial element of every well-executed slot machine, keeping the player engaged in the anticipation of a special feature that will unlock new prizes, games or multipliers. Some of the developers have definitely raised the bar when it comes to bonus features, releasing slot hybrids – a unique combination of a standard slot and a level completion game, creating a highly engaging and "addictive" environment for the participator.
Series of smaller winnings which boost motivation
One of the greatest things with online slot machines is how they keep the player involved with a series of smaller winnings, as the game progresses. Progressive slots are an exception, as they offer a big time jackpot, with smaller wins spread further apart, keeping the focus on the ever increasing main prize.
Standard slots will keep you motivated through minor incentives such as extra spins that save your balance. By producing more frequent landing of symbols which form winning combinations, the player remains in the game for just the right amount of time to recover from dry spins session and increase the start-up balance. Not to mention that fulfilling feeling of success every time you see the slot symbols align in just the right order to generate a win!
YOU MIGHT BE ALSO BE INTERESTED IN THESE:
LATEST NEWS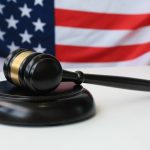 New Jersey Gambling License Renewal Deadline Approaching [...]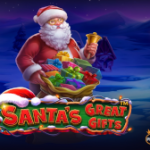 Get Ready for Christmas With Santas Great Gifts by Pragmatic Play [...]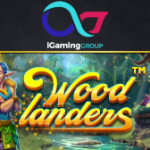 Explore a Fairy Forest in the Woodlanders Slot by Betsoft [...]
POPULAR PAGES VISITED BY OUR READERS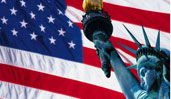 BEST US CASINOS
BACK TO TOP