Casino Blog
Wheel of Fortune: Tips and Tricks
- December 30, 2017 By Riley Wilson -
Slots, table games, poker machines and scratch cards – we can find them all at our favourite online casinos. One game, however, stands out from the crowd. It is different from the rest and you can play it at specific sites only. We're talking, of course, about the Wheel of Fortune casino game. A game of chance like all the others, yet different and original, Wheel of Fortune is awfully popular among players who like to test their luck but in a different way, not just by spinning the reels or drawing cards.
As the name itself reveals, Wheel of Fortune is all about a big, spinning wheel that determines whether you win or lose. The sheer simplicity of it makes it even more attractive and the winning potential keeps people coming back for more. Are you a part of the Wheel of Fortune fan club? Would you like to improve your game with some useful advices and know-hows? Keep on reading, then.
How to Play Wheel of Fortune
If you're just getting started with the Wheel of Fortune, here are some of the basics. The game has a vertical wheel divided into 54 slots (as in sections). Each section has a particular symbol on it and the goal is to place a bet on the symbol the wheel stops on after completing a spin. Most of the signs are numbers indicating the payout, and there are also two more symbols: the Joker and the casino's logo. The game starts when the players place their bets on the slots they believe will be the ones to stop the wheel turning. There are 24 symbols marking that the bet size will be multiplied by 1, so there symbols offer a payout with 1:1 odds. Since there are only one Joker and one casino logo symbol, they offer a 40:1 payout.
Placing the 1:1 bets are the safest way to approach Wheel of Fortune. These symbols are most likely to come up, and you have a safe win, although not big – but still a secure win. The 40:1 payouts are tempting, and one of the reasons why people get attracted to Wheel of Fortune to begin with.
Helpful Tips and Methods for Playing Wheel of Fortune
Stick With Lower Denominations – The wheel can reward you and also make you lose money, so be careful and don't always go with the initial instinct of 'I'm going to win as much as I can'. If you want to have winnings on your balance at the end of the session it's best to choose wheels with lower denominations. They may come with lower odds, but your overall losses will be smaller as well.
Use Up Bonuses – Don't miss out on any bonus opportunities. Be observant and keep track of all the happy hours and promotional campaigns at your preferred casino site. Casinos aren't strangers to being generous, and if you hunt for a good bonus you can start playing with a bigger capital. Any cash giveaway and extra funds offer is welcome.
Build a Proper Budget for Gambling and Don't Go Over It – It's a general advice that every gambler should apply, always. The more rounds you play, the more likely you are to win great amounts of cash. But to play more rounds, you need to have enough money to invest. So, play it smart and make sure you have enough cash in your budget to start placing wagers. As long as you play within your limits, and you never fail honouring your initial budget there is always a chance to get back in the game and come out as a big time winner.
YOU MIGHT BE ALSO BE INTERESTED IN THESE:
LATEST NEWS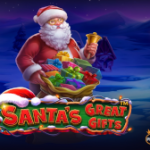 Get Ready for Christmas With Santas Great Gifts by Pragmatic Play [...]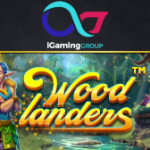 Explore a Fairy Forest in the Woodlanders Slot by Betsoft [...]
NetEnt Launches Superstars Slot With Crossover Characters [...]
POPULAR PAGES VISITED BY OUR READERS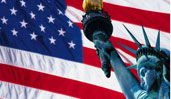 BEST US CASINOS
BACK TO TOP