Casino Blog
When to Split and Double Down in Blackjack
- July 13, 2018 By Riley Wilson -
When playing Blackjack, certain moves can help you improve your odds of winning and minimise your losses. Splitting and doubling down are among the moves you can make to double your payouts, so knowing when to split or double down is something you should learn before you start wagering real money on Blackjack games.
In this article, we will present you situations in which you should split cards or double down your wager to make a better score and beat the casino.
Knowing When to Split
Most Blackjack variants offer you to split cards when you get two cards of the same value. By splitting a pair of cards, you make two same hands and you are dealt two more cards, while your bet is doubled. By making this move, you can double your winnings but at the same time, you can double your losses. That's why it is of the uttermost importance to know when you should split a pair of cards.
According to the basic strategy, there are two situations in which splitting cards is advisable. Whenever you are dealt a pair of As or a pair of 8s you should split your cards. This will provide you with better chances of getting a strong hand. When you split a pair of As, you can get a blackjack in four ways, by getting 10, J, Q or K. When it comes to a pair of 8s, keeping both cards can easily result in the bust as any card above 5 will not make a favourable hand. By splitting hands, you will not bust after you get the second card for sure, so you can end up with a blackjack in your hands. If you are dealt another pair of As or 8s, make sure to split them too.
You should never split 10s as it is not that easy to improve a hand worth 20, which is pretty close to 21 and this is your goal. Pairs of 4s and 5s should never be split either. On the other hand, pairs of 2s, 3s, or 7s can be split if the dealer has 7 or a lower card. When the dealer has 2, 3, 4, 5 or 6 and you get a pair of 6s, hit the split button. Another situation in which you can split is when you have a pair of 9s and the dealer has a card between 2 and 6, 8 or 9.
Knowing When to Double Down
Another move you can make to change the odds is to double your bet after you have got your first hand of cards. After you make this move, you will be dealt only one more card to complete your hand. This option is not available in all Blackjack games and you should bear in mind that this is a risky move that leaves you with no more opportunities to improve your hand once the third card is dealt. However, this feature can earn you a double payout, especially if you are experienced in card counting.
If you are dealt a hard 9 with no As and the dealer has a low card from 2 to 6, you should consider doubling down. The same goes for the situation in which the dealer has a low card from 2 to 6 and your hand is a soft 16 to 18. When you are dealt a hard 10 or 11 with no As and the dealer gets a lower card, it is also advisable to double down.
Conclusion
Now that we have provided you with splitting and doubling down basic rules and optimal strategies, you can apply them to the gameplay and make the most of it. However, before you go for real-money Blackjack games, make sure to play the versions of the game that offer these options in practice mode until you hone your skills.
YOU MIGHT BE ALSO BE INTERESTED IN THESE:
LATEST NEWS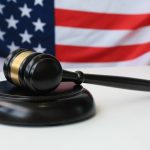 New Jersey Gambling License Renewal Deadline Approaching [...]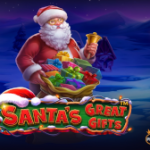 Get Ready for Christmas With Santas Great Gifts by Pragmatic Play [...]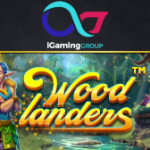 Explore a Fairy Forest in the Woodlanders Slot by Betsoft [...]
POPULAR PAGES VISITED BY OUR READERS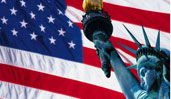 BEST US CASINOS
BACK TO TOP