Casino Blog
Why is Mega Moolah Still So Popular
- September 16, 2020 By Riley Wilson -
It seems like anyone who ever tried their hand at online casino games has at least heard of Mega Moolah. Most have tried it too – to see what all the fuss is about if nothing else. In an industry that comes up with dozens of titles a month, it's not easy to be that noteworthy. For starters, the original slot game came out in 2006, almost 15 years ago. So why do players keep going back to Microgaming's Mega Moolah? Why did they even flock to it in the first place?
Unified Progressive Jackpot
It's hard to talk about the charms of Mega Moolah without starting at the most obvious place – the massive jackpots. The signature feature of this series is a progressive jackpot that grows as more and more players try their luck. Given time and a lot of players playing several titles on several casinos, the rewards can become massive. The world record for the biggest win in a slot game is held by Mega Moolah – almost €19 million.
To make things even more enticing, tens of people became millionaires in such a way. It's easy to see why people are attracted when they read headlines such as these. To top it all off, the biggest Mega Moolah is not the only way to win. There are smaller jackpots, with seeds ranging from €10 to €10.000. Microgaming proudly boasts that the Mega Moolah Jackpot feature has paid out almost €1 billion at this point.
Furthermore, Microgaming slot games are available at a large number of top online casinos. Just imagine reading someone became a multi-millionaire by playing the same slot game on the same casino as you.
The Million-player Prize Pool
So, why are Microgaming's Mega Moolah jackpots so big? The main culprit is the fact that Mega Moolah is a network, not just a single machine or game. Essentially, the problem with jackpots is that they don't increase unless people play the slot game. If you want to get the most out of them, you'll need a large player base before it falls flat.
That's where Microgaming outwitted their competition. First of all, they were already an established software provider before Mega Moolah ever launched. This means that their releases will get some traction no matter what. Secondly, online slot games and progressive jackpots are a match made in heaven. The online space gave progressive slots more room to grow than they ever could in traditional casinos.
Moreover, slot players like a bit of variety in their slots. If you want proof, look at the number of new games companies release to stay on top of the competition. Unless people keep playing the progressive jackpot, the pool will dry up. To counter this, new Micogaming Mega Moolah progressive slots come out all the time. They all connect into the same jackpot, which was a great idea on their part. Currently, there are several Microgaming Mega Moolah games out there:
Mega Moolah Isis
Mega Moolah Atlantean Treasures
Furthermore, new releases come around every year. Currently, a crossover title with Microgaming's Fortinium Gold from 2018 is in the works.
Simplicity and Big Numbers
If we want to have a clear takeaway here, we'll need to consider some other features of Mega Moolah. For example, the base African theme has been changed with new releases, but it remains associated with Mega Moolah. It's not a particularly inspired theme, nor was it ever the main draw of these games.
Furthermore, the original Microgaming title boasts an RTP rate of 88.12%. That's a fairly sub-standard return, don't you think?
It seems ironic that new slot games these days are all about clear themes, great art, and RTP value. Those are all great, but Mega Moolah never cared about any of that and became a legend among slots players.
This provides an interesting insight into the mind of a slots player. Some casino gamers like to fuss about statistics and how to get a 2% theoretical advantage. Some like to research the best strategies and plans on how to win. That's all fine – but slots were never about any of that. They're purely luck-based. The main draw of slots games is that you can sit down and walk away much richer – maybe a millionaire. No-one ever sat down to play slots hoping they can score a $2 profit.
Conclusion
Mega Moolah by Microgaming has already made history by breaking records several times over. Love it or hate it, it's made a tangible imprint on the industry and changed the way we play slots. If you want to give it a spin for a chance to become a multi-millionaire, you can try one of the many Microgaming casinos.
YOU MIGHT BE ALSO BE INTERESTED IN THESE:
LATEST NEWS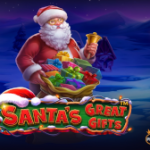 Get Ready for Christmas With Santas Great Gifts by Pragmatic Play [...]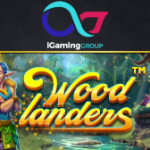 Explore a Fairy Forest in the Woodlanders Slot by Betsoft [...]
NetEnt Launches Superstars Slot With Crossover Characters [...]
POPULAR PAGES VISITED BY OUR READERS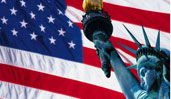 BEST US CASINOS
BACK TO TOP