Casino Blog
Wild Symbols: Helpful or Gimmick?
- December 26, 2017 By Riley Wilson -
If you are only just starting to explore the magical world of online slots, you might be overwhelmed with the diversity of themes, bonus features and even the slot symbols, which can often take on multiple roles and forms. Together with Scatters, Wild symbols are the most important and highly valuable slot icons, with an added value of being the slot's Joker. When appearing on the reels, Wild symbols can generate the most generous payouts and replace every other icon (apart from the Scatter), in order to form winning combinations.
Depending on the slot, Wild can turn out to be an extremely helpful feature or a pie in the sky – whether or not this icon is of any actual assistance is an everlasting topic of discussion among slot enthusiasts.
Different types of Wilds and how they are related to RTP?
Long gone are the days when there was only one Wild symbol per slot. It is not uncommon for video slots to feature several Wild symbols, where certain Wilds can only be seen during the bonus mode. Some of the most frequently featured Wilds are Expanding, Sticky, Shifting and Multiplying.
Expanding Wilds – probably one of the first Wild variations that were introduced to the game. Once they land on the reels, these symbols expand (hence the name) across the entire reel and potentially create multiple winning combinations on several paylines.
Sticky Wilds – another popular and frequently employed Wild variance, Sticky Wilds remain on their original landing position, waiting for other relevant icons to land and create the highest paying combinations.
Shifting Wilds – similar to Sticky Wilds, these symbols will remain on the reels during a certain number of spins, but, at the same time, Shifting Wilds will shift and thus find the best possible position for creating a winning combination.
Multiplying Wilds – probably the most profitable type of Wild, which not only acts as a regular Wild icon and substitutes a symbol within a combination, but also increases the payout by a certain number.
If you are playing a high volatility slot where dry spin sessions tend to be prolonged, chances are that you will not get to see Wild symbols that often. The winning combinations and the special types of Wilds  – which are featured in bonus modes only – tend to be generous in payouts but rare in appearance. Due to the rate of dead spins, it may seem like Wilds are in this case only a gimmick with no actual value, however the player has to be aware that it is normal for extra symbols and features in high volatility slots to have a low frequency rate. In other words, this is exactly what you have signed up for when you opted for a high volatility slot – fewer, but more substantial winnings that usually come from bonus games and winning combinations formed by Wilds.
Things are quite different with low volatility slots. This is where Wild symbol reaches its full potential and re-establishes its position as the most gratifying and extremely beneficial icon. The winning combinations, Free Spins and Bonus games are frequently triggered and, with the help of Wild symbols, a lot of icon formations can generate a payout, although usually a modest one.
If you are still wondering whether or not Wilds serve any actual purpose, just imagine playing a slot without these particular symbols and the difference will become obvious. Together with their practical value, Wilds also bring a certain element of excitement to the game, which would be sorely missed if someone was to take it away and reduce the slots to regular icon combinations and Scatters as bonus triggers.
YOU MIGHT BE ALSO BE INTERESTED IN THESE:
LATEST NEWS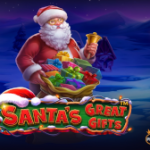 Get Ready for Christmas With Santas Great Gifts by Pragmatic Play [...]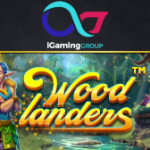 Explore a Fairy Forest in the Woodlanders Slot by Betsoft [...]
NetEnt Launches Superstars Slot With Crossover Characters [...]
POPULAR PAGES VISITED BY OUR READERS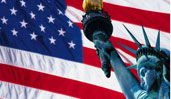 BEST US CASINOS
BACK TO TOP