Casino Blog
Winning Attitude Matters When Gambling
- June 25, 2017 By Riley Wilson -
In the world of gambling, the attitude you adopt towards the trade's volatility can often make or break you as gambler. While for the most of us, "games of chance" are an exciting and potentially risky pastime, for the professionals, gambling is both a full time job and a passion, with the same professional goals and principles one needs to embrace in order to achieve a successful career. Being prepared to take a risk and, at the same time, having a damage control when your strategy fails, is the essence of prevailing in the corporative environment and many true gamblers will tell you that not much is different on the professional gambling scene.
The line between a truly successful businessman and a gambler is drawn merely by the nature of their careers (although that too can be argued, as many businessmen will tell you that most of their career moves were in fact gambling). The time you invest in acquiring skills and knowledge, together with the way you deal with "losing streaks" is what makes you a true winner; not necessarily the outcome of the game. The fact of the matter is that anyone can win at least once, but only winners know how to lose and how to do it with grace.
How to Become a Winner and Use Your Passion
Being a winner is unfortunately not something that you are, it is something that you need to become through a painstaking and long process of adjusting your mind set and controlling yourself.
Although no success can be achieved without passion, controlling it is what will make you into a master gambler.
The drive that you posses should be channelled towards brushing up your skills, understanding the nature of the game and investing time in perfecting your profession. If you do not posses passion, you will simply not be able to dedicate yourself, however, passion without restriction can be a destructive force, burning you up to early.
Know When to Stop
Getting a God Complex is unbelievably easy, especially with professions closely connected with money. And while modesty is not something all successful individuals would recommend, being realistic and most of all staying restrained, are essentials in the world of gambling. If you have set a goal before entering a casino and determined a budget and the time necessary to reach it, the worst possible thing that you can do is let the pressure get the best of you and break your confidence, pushing you into an unplanned costs and possibly even effecting your future gameplay.
Even if you finances allow for some breathing space and you can get away from straying off the path every once and awhile, a true winner remains disciplined at all times. When you walk into that casino, do precisely what you have set out to do and no more, not even if you can. Discipline is a true indicator of any winner. Possessing discipline is what actually means having a winning attitude. This is how you convey to others that you are always in control of the situation, even if you are losing.
Dealing With Losses: Be Detached and Stay Focused
Losing does not make you a loser – your attitude and behaviour does. Even if you had an unsuccessful hand, it is no more than a bump on the road, which is exactly how you need to see it. Every failure is an opportunity to learn something new about the game and yourself. Could you have prevented it? What caused it? What can you do differently next time in order to win?
Devising strategies from your past errors is winning in its own right and a unique chance to minimize your mistakes. By recording your "dry spells" and losses, the players can easily place themselves in a position of advantage and stay composed no matter what, thus significantly increasing their success rate.
YOU MIGHT BE ALSO BE INTERESTED IN THESE:
LATEST NEWS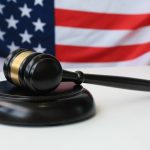 New Jersey Gambling License Renewal Deadline Approaching [...]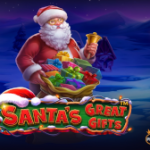 Get Ready for Christmas With Santas Great Gifts by Pragmatic Play [...]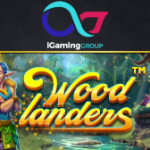 Explore a Fairy Forest in the Woodlanders Slot by Betsoft [...]
POPULAR PAGES VISITED BY OUR READERS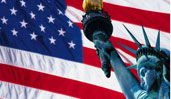 BEST US CASINOS
BACK TO TOP