Gambling News
Accountant Jailed for Stealing Over $2m to Feed His Gambling Habit
- June 3, 2014 By Nemanja L. -
Jason George McGregor, an accountant from Melbourne, has been sentenced to over six years in prison for stealing over $2 million from his employer over the course of five years.
The 40-year-old, who spent the entire amount on poker gambling, pleaded guilty to six counts obtaining property by deception charges and will now spend six years and ten months in jail. He must serve at least four years before he is eligible for parole.
Victoria County Court judge Christopher Ryan was surprised to see McGregor still having his wife and three children by his side despite his actions.
"You are a fortunate man to still have the love and support of your family, which augurs well for your rehabilitation," the judge said when delivering sentence.
It took employer five years to discover the fraud
McGregor had begun working for Giorgio Dental Laboratory in 1998 as a delivery driver, but went on to advance to a role of bookkeeper. He used the position to commit 364 illegal transactions from his employer's bank account, stealing around $2,148,000 over a five-year period, starting from April 2008.
The money was subsequently used to fund his gambling habit as he continued gambling even after announcing bankruptcy for the first time, hoping to free himself of debt. McGregor has since declared bankruptcy for the second time.
It has been learned during the course of the trial that McGregor gambled heavily both in the Crown Casino and online gambling establishments, drinking up to three bottles of wine a day and developing chronic depression, with his employers and family completely oblivious of the situation.
Owner's wife suspected something was wrong
Mrs Thalassinos, the wife of laboratory owner, said in her victim impact statement that she had never trusted McGregor, adding that it had taken her five years to convince her husband that something was wrong.
Mr. Thalassinos went on to admit that his family had suffered a great deal from the actions of his employee, with his relationship with wife and children getting severely damaged in the process.
According to McGregor, the reason why he began stealing from his employers was that he believed he was entitled to a higher salary due to his increased responsibilities and more work hours. The man who will now spent at least four years in prison has spent the entire money on gambling, without ever getting rid of debt.
YOU MIGHT BE ALSO BE INTERESTED IN THESE:
LATEST NEWS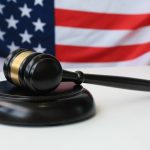 New Jersey Gambling License Renewal Deadline Approaching [...]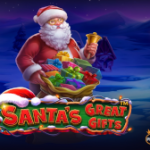 Get Ready for Christmas With Santas Great Gifts by Pragmatic Play [...]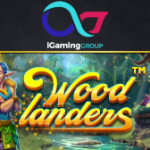 Explore a Fairy Forest in the Woodlanders Slot by Betsoft [...]
POPULAR PAGES VISITED BY OUR READERS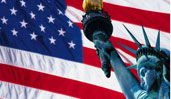 BEST US CASINOS
BACK TO TOP