Gambling News
Adelson in a New Attempt to Ban Online Gaming
- November 28, 2016 By Oliver Young -
Sheldon Adelson, the biggest and most powerful opponent of online gambling in the US, doesn't seem to be giving up on his idea to ban online gambling on a federal level. His attempt in 2014 was unsuccessful and he made several other attempts since. His biggest ally in the US Senate, Tom Cotton submitted an anti-gambling bill and now it has been reported that another attempt is being made.
Namely, it is expected that an attachment to another bill might be submitted, perhaps to the bill that was already suggested by Cotton and the opponents of online gambling are hoping that the Congress will pass the law in the last season for this year.
Adelson Is One of the Biggest GOP Donors
Those who are firmly against online gambling are feeling that this is the right time for them to try and ban online gambling altogether, as everybody seems to be preoccupied with the change of power in Washington. They are hoping that the proposal won't catch too much press attention.
It has been suspected that many Republicans in Washington might support the gambling prohibition as a sign of gratitude to Adelson who is one of the biggest supporters and donors of the Republican Party.
Experts claim that despite Adelson's efforts it might be very difficult to enforce a federal ban on gambling, as the 10th Amendment is pretty clear that states have a sovereign right to enact legal decisions regarding things that take place within their borders and that includes online gambling.
It is certain that the attempt to ban online gambling will be severely opposed by civil rights groups and that many who are otherwise conservative will not be in favour of such a ban.
Adopting a Federal Ban Would Be Unconstitutional
Adelson is aware that it will be extremely difficult to succeed in his attempts, but he spares no expense and has donated to powerful Republican figures on several occasions this year. One of his donations was a $2 million checked, donated to a committee with which the Senate Majority Leader McConnell is affiliated. Only few days after the donation, Cotton submitted the so called Adelson bill. And it is a well-known fact that Cotton is a friend and ally of McConnell.
It has been rumoured that Adelson wrote another check, this one in the value of $10, to a committee that was extremely critical of Hillary Clinton. This is one of the reasons why it might be suggested, that no matter how controversial a federal ban would be, high figures in the GOP would like to please one of their party's greatest donors.
Still, there seems to be a consensus that the Republicans wouldn't go that far as it would be a clear violation of both the Constitution and the Bill of Rights, not to mention the fact that it would be a blatant and obvious example of corruption since there would be a clear link between the donation and the ban.
On Election Day the people seem to have delivered a message that they are fed up with the usual way of conducting business in Washington and it doesn't seem that they would tolerate this kind of behaviour.
YOU MIGHT BE ALSO BE INTERESTED IN THESE:
LATEST NEWS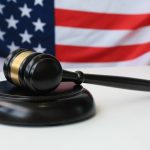 New Jersey Gambling License Renewal Deadline Approaching [...]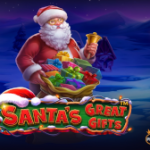 Get Ready for Christmas With Santas Great Gifts by Pragmatic Play [...]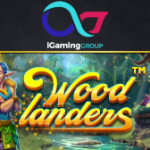 Explore a Fairy Forest in the Woodlanders Slot by Betsoft [...]
POPULAR PAGES VISITED BY OUR READERS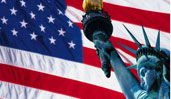 BEST US CASINOS
BACK TO TOP