Gambling News
American Conservative Union Doesn't Support RAWA
- February 11, 2015 By Oliver Young -
Jason Chaffetz, who is a Utah representative, reintroduced the Restoration of America's Wire Act bill (RAWA) in the House of Representatives. RAWA was a hot topic a few months ago when it was first presented as Sheldon Adelson's way of fighting online gambling and then when it was omitted from the US Congressional spending bill.
The US Congress tends to split down party lines when it comes to internet gaming with Democrats supporting the idea and Republicans being strongly against it. However, the good news to all online players is that more and more conservatives are announcing that they are against Adelson's RAWA. The last conservative group to take this step was the American Conservative Union (ACU).
On 6th of February the American Conservative Union released a statement claiming that it supports state's rights on internet gambling. Furthermore, in the statement was explained that each state should have the right to prohibit or regulate remote gambling without the federal government interfering.
Even though ACU is extremely conservative group which is expected to be against any gambling activities, the union definitely managed to surprise many iGaming fans.
Online Gambling Should be Domain of Individual States
The American Conservative Union has a line-up of speakers such as Sarah Palin, Sean Hannity, Rick Santorum and Ted Cruz, people who are not expected to fight for legalisation of online gambling sites in the US. However, things become much clearer when it is explained that ACU is not exactly trying to fight for remote gambling, but for states' rights.
As it is written on their website, for more than 40 years the union is fighting for liberty, traditional values, national defence and personal responsibility. Therefore, ACU believes that whether a state will legalise or prohibit iGaming should be solely that state's decision.
The one to write a statement on the topic was Dan Schneider, ACU's Executive Director. Schneider said that it was a disappointment to see Jason Chaffetz taking the side of big government. He also added that even though Conservatives didn't have to agree on the gambling issue, they should agree that using the brute force of the federal government to stop states from making their own decisions is unwise.
RAWA Would Outlaw State Legalisation of Gambling Within State Borders
It is very interesting how many groups and individuals that were strongly against online gambling decided to express their concerns that RAWA would outlaw state legalisation of gambling within state borders.
One example of that is Virginia representative Bob Goodlatte who is the Chairman of the House Judiciary Committee. Goodlatte is known to the online gambling community as a person who disapproves online gambling.
Nevertheless, his feelings about the Tenth Amendment made him to fight RAWA. According to the Tenth Amendment the powers not delegated or prohibited by the Constitution are reserved to the States or to the people. Exactly this is the reason why Goodlatte and his fellow Conservatives are so strongly against passing the infamous Adelson's bill.
YOU MIGHT BE ALSO BE INTERESTED IN THESE:
LATEST NEWS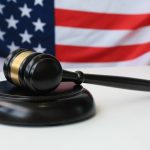 New Jersey Gambling License Renewal Deadline Approaching [...]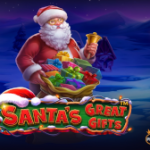 Get Ready for Christmas With Santas Great Gifts by Pragmatic Play [...]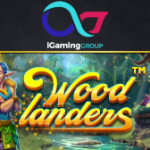 Explore a Fairy Forest in the Woodlanders Slot by Betsoft [...]
POPULAR PAGES VISITED BY OUR READERS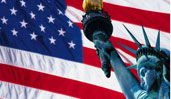 BEST US CASINOS
BACK TO TOP