Gambling News
American Gaming Association and FBI Join Forces to Fight Illegal Gambling
- November 11, 2015 By Oliver Young -
As part of the initiative by the American Gaming Association (AGA) titled Stop Illegal Gambling – Play it Safe, the nation's casino gaming industry and the Federal Bureau of Investigation (FBI) have announced that they are joining forces to fight illegal gambling in the US, particularly illegal online sports betting.
The Internet Sports Betting Initiative was launched in August by the FBI in the attempt to identify and stop illegal gambling enterprises through prosecution. Yesterday, the association announced that it would help the FBI in this effort by promoting its Internet Crime Complaint Center (IC3).
"By joining forces with the FBI we will make significant progress in the fight against illegal gambling. The Internet Crime Complaint Center will be a very important tool in every US state to report criminal activities by the multi-billion dollar illegal gaming department which steals from players and deprives governments of profits made through legal and regulated casino gambling," said the president and CEO of the AGA, Geoff Freeman.
How IC3 Works
Launched by the FBI, the Internet Crime Complaint Center or IC3 is a national platform for receiving tips on any type of illegal online gambling crime. It can receive complaints associated with cyber-facilitated crimes directly from actual victims or from third party bodies. It is a very useful tool and people can easily submit detailed information.
The deputy assistant director of the Criminal Investigative Division at FBI, J. Chris Warrener, also gave a comment on the partnership with the AGA. He said that the IC3 is leveraged with the new partnership and that it helps fight illegal organized crime groups between nations. In particular, it helps combat illegal online sports betting which finances other forms of illegal gambling activities.
According to a report conducted by Dr. Jay S. Albanese of Virginia Commonwealth University and published on AGA website, there is a strong connection between illegal gambling activities and organized crime organizations in the United States. Illegal gaming in the US is very significant and according to the report, in 2014 alone, eighty operators in no less than 23 states where convicted of running illegal gambling operations at a federal level.
The Focus of the Initiative against Illegal Gambling
The AGA said that it is going to fight against illegal gambling in April referring to it as a mother's milk that fuels many violent, illegal and criminal organizations. Launched by Freeman in April in Biloxi, Mississippi, the illegal gambling initiative of AGA has four key areas of illegal gaming on the spot, namely illegal sportsbooks, illegal online sports betting, black market gaming machines and online sweepstakes cafes. The main task of the initiative is to make a distinction between the licensed and highly regulated legal gambling industry worth $240 billion from the criminal organizations that use illegal gambling to fund various crimes, drugs and human trafficking. The legal gambling industry currently supports 1.7 million jobs and creates $38 billion in taxes throughout 40 US states.
YOU MIGHT BE ALSO BE INTERESTED IN THESE:
LATEST NEWS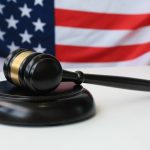 New Jersey Gambling License Renewal Deadline Approaching [...]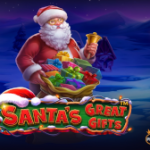 Get Ready for Christmas With Santas Great Gifts by Pragmatic Play [...]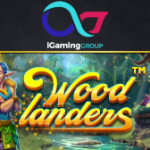 Explore a Fairy Forest in the Woodlanders Slot by Betsoft [...]
POPULAR PAGES VISITED BY OUR READERS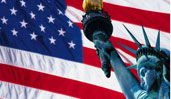 BEST US CASINOS
BACK TO TOP