Gambling News
Ancient Tribal Casino Discovered in Utah Cave
- June 3, 2015 By Oliver Young -
The archaeologists at the University of Alberta and Brigham Young University last month have discovered a 700 year old ancient tribal casino in a cave in Utah. This fantastic discovery was first revealed by Westedndigs.org and it attracted lots of attention.
"The numbers and diversity of gaming artefacts that we see in the Promontory record are unparalleled in western North America," explained Dr. John Ives, an archaeologist that has spent years researching the mysterious cave complex.
According to the researches, ancient dice and other items that have been used for gambling activities have been found in a cave on the shore of the Great Salt Lake. After the items have been examined, it has been concluded that they date back to the 12th century.
Gambling Could Have Been a Daily Activity of the Promontory Culture
The culture that existed there in that period is called by archaeologists the "Promontory" and it is believed that gambling could have been just another daily activity for those people. Researchers have a strong reason to believe that the tribal casino cave hides more than 10,000 gambling artefacts.
Dr. John Ives described the whole discovery as an "intersection of three factors" which are: remarkable preservation, a cave population and a real cultural predilection for gambling activities.
In comparison to modern day dice, the ones found in the Utah cave were, in fact, split pieces of cane marked on one side only. Players used to throw them simultaneously, up to eight per throw, and points were given according to the number of canes that would land on their unmarked side. Usually, the first person to reach a predetermined total was considered to be the winner of the game.
Some other games that were discovered in the now famous cave included netted wooden hoop as well as feathered darts. Researchers have explained that one player would roll the hoop while the other contestant would try to "thread the needle" while the wheel was moving.
Gambling Wasn't Just a Form of Entertainment
One interesting fact reveals that gambling was much more than just a form of having fun and spending free time. In fact, it was often used for deciding who had to complete different tasks for the group. Also, according to the archaeologists, high-stakes wagering was used as a way of settling conflicts.
A doctoral student from Alberta, Gabriel Yanicki, said that dice games were usually played by tribal women. Most commonly they played for low stakes including personal property. They have also played in order to decide which one of them should do chores.
Nevertheless, it would be wrong to say that men were only passive observes when these gambling activities took place. According to the information provided by the archaeologists, men probably placed bets on the final outcome of the women's games.
Besides giving an image of what gambling looked like hundreds of years ago, the Utah cave also highlighted the irony of the state's negative view on gambling. Even though gambling in Utah was normal in the 12th century, now it is completely banned.
YOU MIGHT BE ALSO BE INTERESTED IN THESE:
LATEST NEWS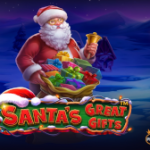 Get Ready for Christmas With Santas Great Gifts by Pragmatic Play [...]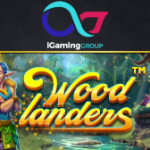 Explore a Fairy Forest in the Woodlanders Slot by Betsoft [...]
NetEnt Launches Superstars Slot With Crossover Characters [...]
POPULAR PAGES VISITED BY OUR READERS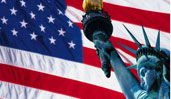 BEST US CASINOS
BACK TO TOP